The government has defeated a motion in the Commons which called on Jeremy Hunt to be referred to the watchdog for ministerial standards.
The victory for Hunt came despite the Liberal Democrats raising coalition tensions by abstaining from the vote.
The government defeated Labour's motion by 290 votes to 252.
Earlier Jeremy Hunt defended his actions in the Commons, although he admitted he may have "inadvertently misled" MPs when he claimed in the Commons to have released all his correspondence relating to the deal, but insisted he corrected the record at the earliest possible opportunity.
The Labour motion had called for Hunt to be referred to the independent adviser on the ministerial code, Sir Alex Allan.
David Cameron has long maintained that this wasn't necessary because Jeremy Hunt appeared before the Leveson Inquiry to account for himself, and had shown to have conducted the BSkyB takeover bid fairly.
Labour insist that Hunt acted improperly because he misled Parliament and failed to control his special adviser, Adam Smith, who resigned in connection with communications with News International's chief lobbyist, Fred Michel.
The government was given a boost by Sir Alex earlier on Wednesday, when a letter from him to Number 10 was published, suggesting the civil servant felt he didn't need to get involved with the row because it was being handled by the Leveson Inquiry. Shadow Culture Secretary Harriet Harman told the Commons that publishing the letter from Sir Alex was "nothing more than an attempt to distract and create a smokescreen".
Harman insisted there was "prima facie evidence" that Hunt had failed to give full and accurate details to MPs of his correspondence with News International.
Responding Jeremy Hunt said Labour's claim that he deliberately misled Parliament was a "disgraceful allegation", saying he had clarified his position on his dealings with the Murdochs as long ago as last September, long before the Leveson inquiry.
"The answers to those questions, I referred back to that statement and if there was any misunderstanding about the extent to which I was publishing correspondence it was addressed as long ago as last September," he said.
"That spelt out precisely what information I was releasing and what information I wasn't releasing. The content of the correspondence is what is really important and if you (Ms Harman) read it, you would see that I have taken more trouble and published more information than probably any other government has published on any other previous deal. I have made huge efforts to be transparent and you know that perfectly well."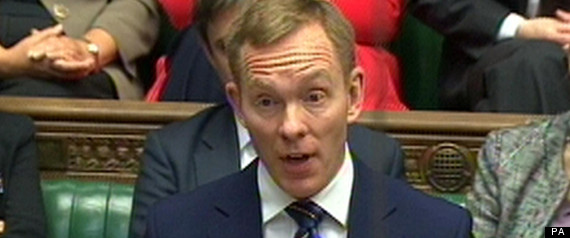 Labour MP Chris Bryant Told Hunt The Culture Secretary Had "Lied To Parliament"
There was surprise that the Labour MP Chris Bryant was able to get way with saying Jeremy Hunt had "lied to Parliament". It is considered a breach of the rules for one MP speaking in the Commons to call another MP a liar.
Speaker John Bercow appeared to consult the Parliamentary clerks for advice before deciding not to order Bryant to withdraw his remarks.
Later in the debate the Leader of the Commons Sir George Young called on Bryant to withdraw his statement, Bryant said "I'm not going to be withdrawing anything," repeating his statement that Hunt "deliberately misled this House."
Although the motion never had any formal power the decision by Lib Dems to abstain has clearly led to lingering resentment among backbench Tory MPs.
David Cameron said he understood why Nick Clegg had instructed his party's MPs to abstain, saying it was just "politics". But Tory backbenchers have been furious at the Lib Dems' approach.
Conor Burns, the MP for Bournemouth West, had to leave hospital to vote. He made his views clear on Twitter:
Other MPs had to attend the Commons instead of funerals. One even had to break away from his honeymoon:
Speaking in the debate Lib Dem MP Don Foster said his party was abstaining because questions surrounding Jeremy Hunt remained to be investigated.
Foster said while Hunt had behaved professionally with regard to the BSkyB bid takeover, "Nevertheless I do believe and the Deputy Prime Minister agrees there are particular questions in relation to the ministerial code which require investigation."
"There is an urgent need to review the procedure we currently have," Foster added. "It is really inappropriate for the Prime Minister alone to be the sole judge of when an investigation takes place."
But Foster said he would not vote with Labour because the party also had a poor track record on referrals to the Ministial Code.
Intervening on Foster the backbench Tory MP Eleanor Lang said the whole row would never have happened if Vince Cable hadn't behaved "irresponsibly and unprofessionally" in his original handling of the BSkyB bid.
After the vote Labour said they would have won the motion if the Lib Dems had voted with their principles: