A footballer with a Premier League academy has been remanded in custody after appearing in court charged with the murder of a 15-year-old girl.
Andrew Hall, 18, who plays for Stoke City's academy, is accused of killing Megan-Leigh Peat, from Westoning in Bedfordshire.
She died after being stabbed at a house in Ailsbury Road in Ampthill at around 1.30am on Saturday, Bedfordshire Police said.
After a brief hearing at Luton Magistrates' Court today Hall was remanded in custody to appear at Luton Crown Court on 26 June, a force spokeswoman said.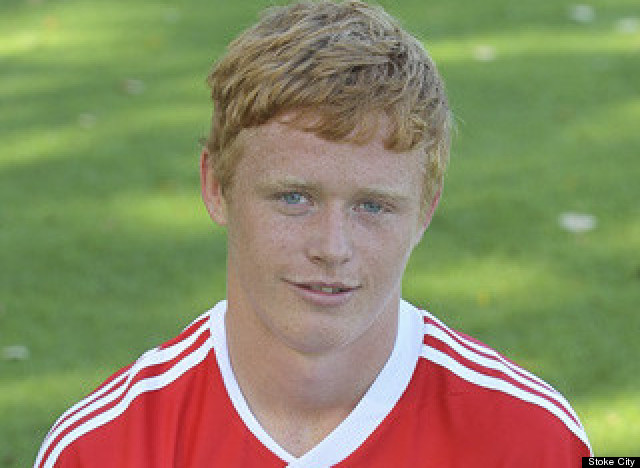 Hall, who plays for the Stoke academy, has been charged with Megan-Leigh's murder
Shortly after Miss Peat's death, Stoke City confirmed that Hall had been arrested and was receiving treatment in hospital for injuries.
Miss Peat, who was a pupil at Harlington Upper School in Dunstable, Bedfordshire, had gone to the house in Ailsbury Road, which belonged to a mutual friend, with an 18-year-old man with whom she had spent Friday evening at various pubs in Flitwick and Ampthill, police said.
She was found fatally injured after officers were called to the semi-detached house at the weekend.