DIGEST: Kim Kardashian Nude Twitter Scandal In Pictures
The nude photo supposedly of Kim Kardashian that did the rounds online yesterday has been outed as a hoax.
Porn star Amia Miley has seemingly confirmed that the snap is of her and not the US star.
She tweeted: "Apparently a naked photo of me eating is going viral.... as Kim Kardashian.... Im confused."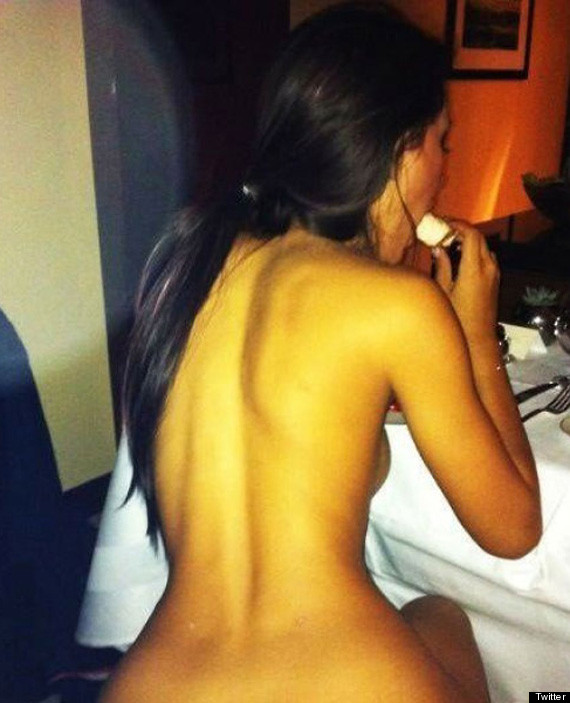 The adult actress then posted snaps of her bum on Twitter, which showed a piercing at the base of her spine, the holes of which can be seen in the pic of 'Kim'.
She added: "Im not going 2 argue about whether that pic is me or not.. want proof? look at the back dimple piercings. kim k doesn't have though."
The racy photo, shows the woman showing off her ample derriere and a slice of side boob, while she nibbles on some fruit from a room service trolley.
Kanye West's followers were shocked when he appeared to tweet the photo and then immediately removed it, amid rumours he had angered his missus.
So who do you believe? It's poll time!
> IN PICS: KIM'S STYLE EVOLUTION
Kim Kardashian Style Evolution