She's just been voted the female celeb most straight women want to share a kiss with so it was fitting that Cheryl Cole went GAY this weekend.
Chezza put in an appearance at London's GAY club where she performed three songs from her new album, including her latest single Call My Name.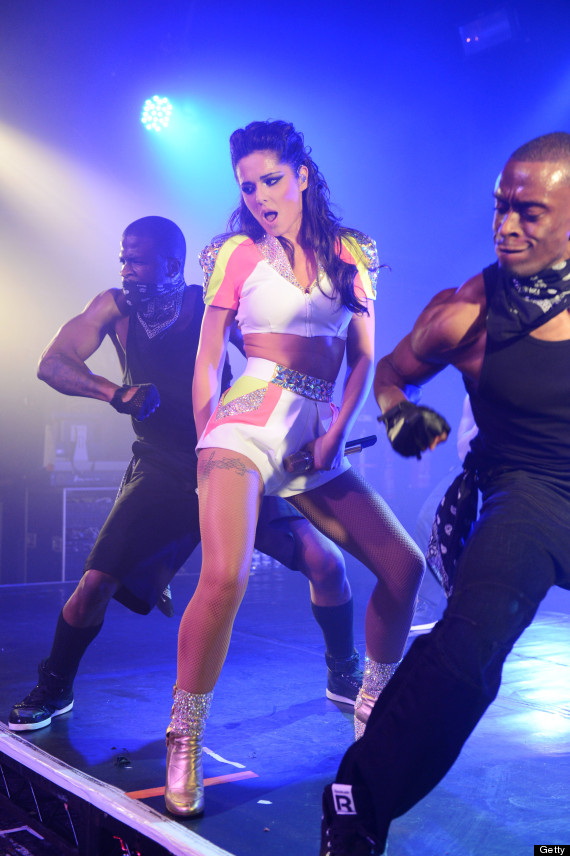 The singer narrowly beat Angelina Jolie in the poll of 2000 women who were asked which female celeb they would most like a bit of lip action with. The Duchess of Cambridge came in third ahead of Rihanna.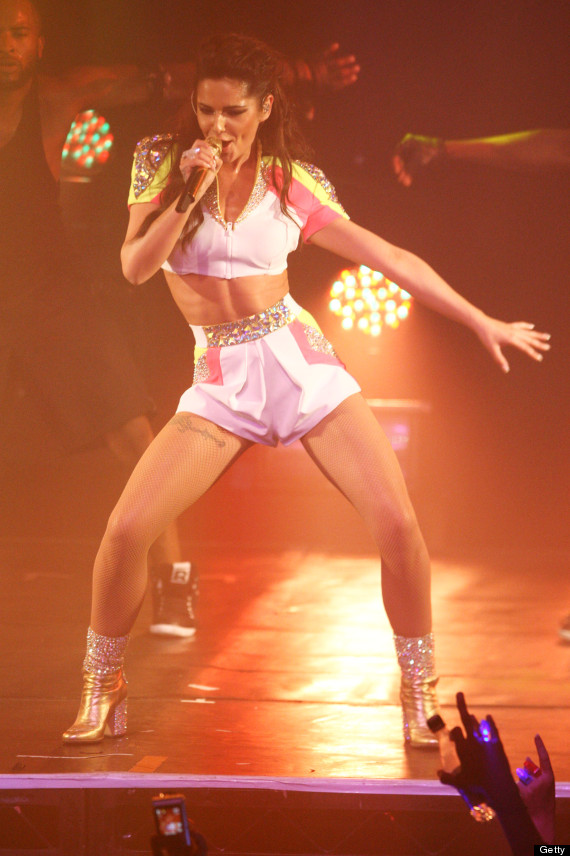 Cheryl was also celebrating Call My Name becoming the fastest selling single of the year so far after shifting 152,000 copies in a week.
It's her third solo No.1 single and the first release from her new album, A Million Lights, which is released today.
Chezza's gruelling promotional schedule has led to speculation that she's the latest star to have a vitamin drip after she was photographed before her GAY show with a plaster on her arm.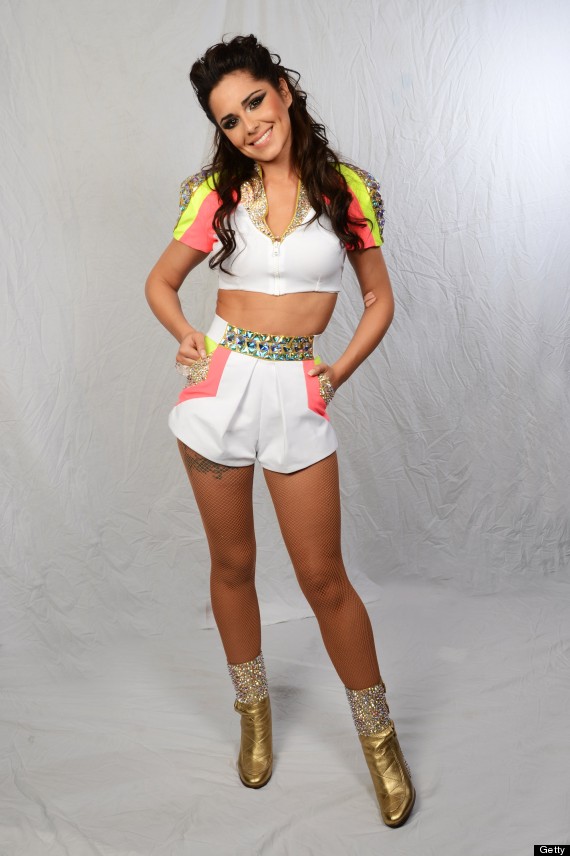 Cheryl - with a plaster on her left arm - before her performance at GAY
The energy boosting jabs - or party drips as they've become known - pump high doses of vitamins and nutrients into the body via an intravenous line into the arm.
Simon Cowell, Geri Halliwell, Madonna and Rihanna and are all rumoured to be fans of the energising treatment.