Hot on the heels of a third in class podium finish at Le Mans with the Vantage, Aston Martin has unveiled its latest offering, the Vanquish - and it can be yours for a few quid short of £190,000.
Although unmistakeably an Aston, the Vanquish marks a new step forward in terms of design and engineering with a newly upgraded V12 engine lying beneath the bonnet. Design features include a new aero duct on the rear boot lid while each body panel is built from carbon fibre to reduce weight although torsional rigidity has increased by 25%.
Powered by a significantly revised naturally aspirated 6.0-litre V12 petrol engine mated to the proven Touchtronic 2 six-speed automatic gearbox, the new car offers peak power of 565 bhp (573 PS), making it Aston Martin's most potent production model yet, outmuscled only by the strictly limited edition £1.2m One-77 supercar.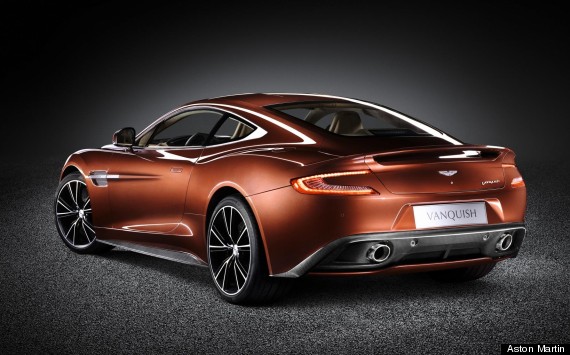 Designed and hand-built at the marque's global headquarters at Gaydon in Warwickshire the new Vanquish, available as a 2+2 or 2+0, sits atop a broad line-up of leading sports cars including the DB9, the popular Le Mans-racing V8 Vantage and the four-door Rapide.
Aston Martin Chief Executive Officer, Dr Ulrich Bez said: "The Aston Martin range is stronger now than at any time in our 99-year history. The new Vanquish represents the perfect way to signal the beginning of our centenary celebrations next year.
"Today's Vanquish is the ultimate expression of Aston Martin design ethos, engineering innovation and technical ability. It offers luxurious, continent-crossing capability and pure driving excitement without compromise.
"Bearing the same name as the iconic original Vanquish that did so much to cement Aston Martin's reputation as a maker of great GT cars in the modern era, I believe the car unveiled today once again puts this great British brand at the top of its class."
Priced from £189,995, the car is expected to be available in the UK and continental Europe later this year.