Well, it's just another boring day in the life of Miranda Kerr.
While we all drudge to work dans la pluie, umbrellas in hand, frowns on faces, Miranda is bikini clad on a beach looking gawjus with her long hair billowing in the tropical breeze. Hardly your average 9-to-5.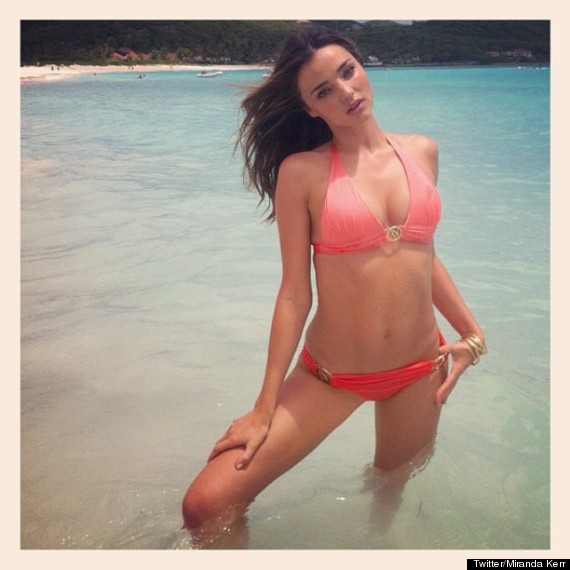 The Aussie supermodel was posing for a new steamy Victoria's Secret shoot wearing a variety of teeny weeny bikinis.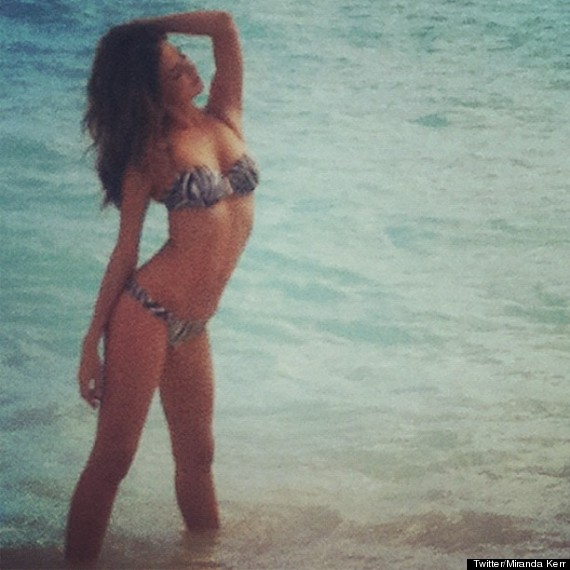 Hard to imagine getting any use out of them in this weather, but it's nice for Miranda to lift our spirits and remind us that at least some people in the world are getting some sunshine.
Wish we were there...