A sketch by Rembrandt worth an estimated £80,000 has been discovered in an attic in Scotland.
The drawing depicts a blind beggar walking a dog and holding out a cap, with a boy by his side.
The house-owner discovered it in a wardrobe and contacted Christie's auction house, who were confident from the beginning that it was indeed the work of the Dutch master.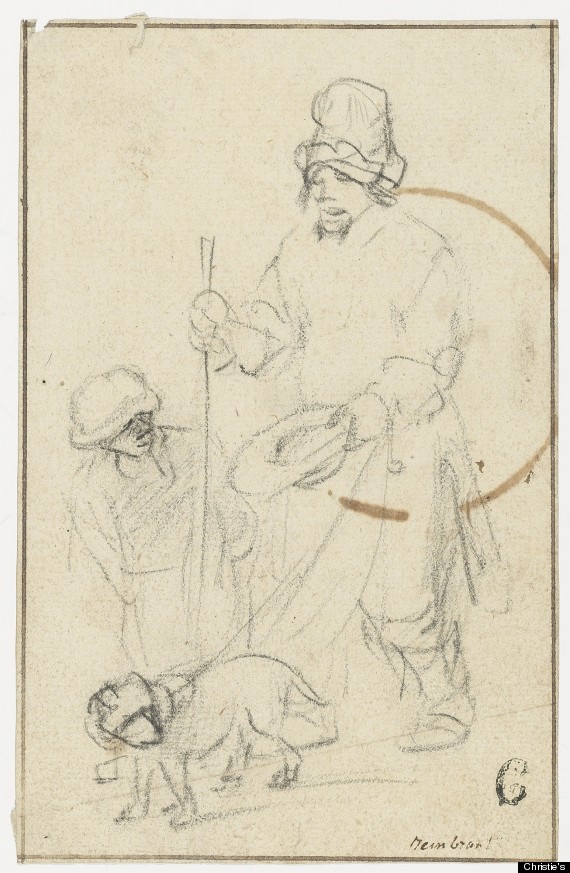 A Blind Beggar With a Boy and a Dog, by Rembrandt
"We always dream of finding new drawings by the great artists, but it happens very rarely nowadays," Benjamin Peronnet, the head of old master drawings at Christie's, told the Guardian, describing the discovery as 'exciting'.
Research into the piece quickly revealed that a similar sketch existed in Berlin that had been credited to Rembrandt.
But the superior detail in the Scottish version means that its Berlin counterpart is now considered the copy to this newly discovered original.
The drawing, which will be sold on 3 July, was found along with several other drawings that are believed to have been the work of Rembrandt's understudies.
Accrediting the 17th-Century master's work is a tricky business to get right.
Since the Rembrandt Research Project was established in 1968, several pieces have been classified, declassified and then reattributed to Rembrandt, including the The Polish Rider in New York's Frick Collection.