"Forgive me for what I have done, 'cause I'm young, I'm young." Well, from the looks of things, it doesn't seem like Tulisa has been showing much remorse of late.
The star has admitted that a rant on Twitter on Saturday night may have lost her thousands of followers.
"Always loose a few thousand followers when I av a drunken rant with a bit of harsh language..#wellworthit #f***** @Garethvarey #terrors," she posted.
The X Factor judge was partying with the likes of Rita Ora in New York, before taking to Twitter to send love to her fans and a few nasty expletives to her - err - "haters".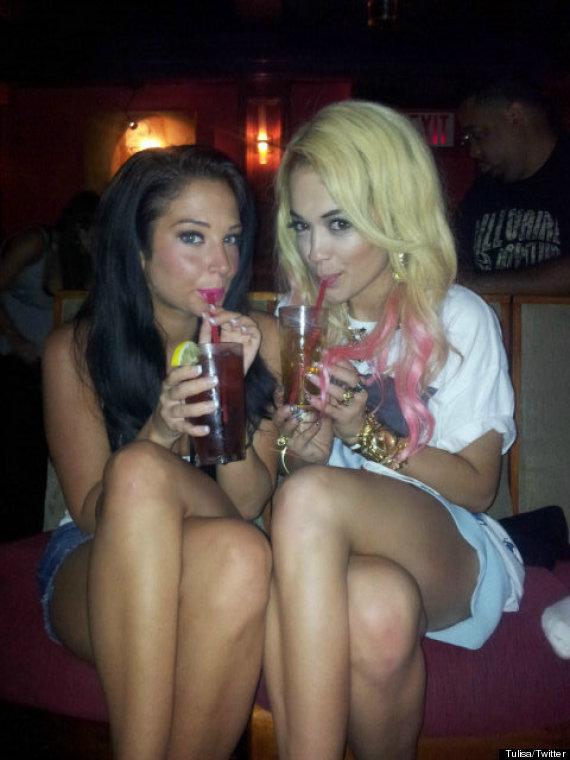 Tulisa and her new buddy, Rita Ora
"Nuff luv 2 all the muffins n ndubletts, 4 eva thankful 4 ur support ‪#shoutout2thefans,‬" she posted.
And to those who are not so fond of her she said (fill in the blanks): "N as 4 all u f***** haters...u can kiss my f***** ass #gettingpaid #bothered? Gdsgdhdhdhdh hahaha"
The next day the ranting continued, where she dispelled rumours leaked in a allegedly fake autobiography:
"Just want 2 confirm the fake autobiography that's out about my life at the moment is unofficial. Its is also a load of rubbish & not even..Close 2 the reality of my life.Duno y people r allowed 2 get away with that shit.Pls dont buy it n waste ur money.Anyway..real 1 is out soon"
Of course, this came over two tweets in total - that 140 character malarky can be a bit restrictive.