Brad and Angelina are planning to wed in the UK before jetting off a la France for a bigger celebration, say reports.
According to the Daily Star the couple want to marry where Charles and Camilla did, in an intimate ceremony. Soon-to-be wed (we hope!) Brad and Ange
"They're looking at Windsor register office, where Charles and Camilla and Elton John and David Furnish tied the knot," an insider alleged. "It allows same-sex marriages, something the couple passionately believe in.
"They haven't finalised a date, but they are planning to slip out and get married with the minimum of fuss," they added.
The rumour mill has been churning ever since the couple announced their engagement earlier this year.
Back in May, the couple were reportedly planning to tie the knot in their £35million French chateau.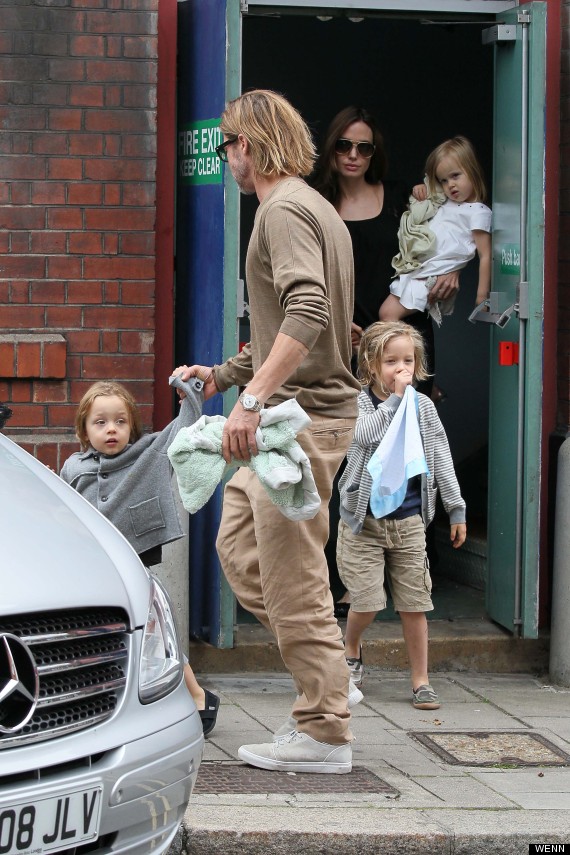 Kids in tow: The Jolie-Pitt army
This call certainly makes a lot of sense as both A-listers are working in the UK - Ange is currently filming Maleficent and Brad is working on The Counselor.
While the location of the wedding my still be up in the air, there have been plenty of tip-offs about the nature of the ceremony. So just to recap:
Come on guys, just tell us already. All these rumours are making our heads spin.
> IN PICS: Brad Pitt's Style Evolution