CORRECTION: We previously ran the article under the headline: "Cambridge Don Urged To Resign Over Controversial Views". Martin Sewell refutes the allegations he was urged to resign and that complaints were made by students. He told HuffPost UK he had been subjected to a "witch hunt".
A Cambridge academic responsible for mentoring students has come under pressure to resign over his controversial views which have been dubbed by some as racist, sexist and pro-Hitler.
On his website, Martin Sewell, a supervisor in the university's Faculty of Economics, describes black people as having "lower intelligence" than whites and dismisses racism as "natural". But he has defended his views, telling the Huffington Post he is "neither racist nor sexist" and saying the right to freedom of speech should be respected.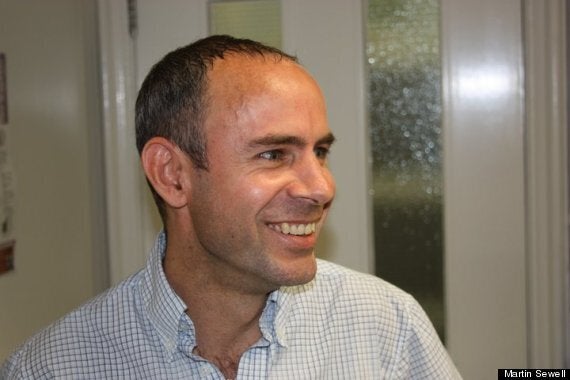 Sewell has come under fire for his controversial views
Cambridge's student union has now called for Sewell to resign, calling the academic an "unacceptable individual".
"Obviously, an individual who expresses such deeply racist views, such deeply sexist views and who explicitly endorses national socialism cannot remain as a supervisor for Cambridge students.
"This raises further worrying issues regarding how the university could employ such an individual - the university must give its community concrete assurances that its recruitment procedures will become sufficiently robust to prevent such an unacceptable individual from being employed in future."
Reading-born Sewell currently mentors 27 undergraduates at Homerton, Newnham, Queens' and St Edmund's colleges.
His website lists links to articles published on various subjects, including one on racism. In a piece published in 2010, Sewell states:
"So-called racism [sic] is a perfectly natural in-group bias which has been stigmatized by the politically correct West. The most likely reason for the high incidence of black crime is blacks' lower intelligence and greater impulsivity, which themselves are probably biological in origin."
Sewell also turns his attention to gender equality, with one lengthy article hosted on the University College London's domain.
In the text, Sewell states: "Feminism not only harms men, but harms women. Indeed, women are less happy today than they
"To assume equality is false, whilst attempting to enforce it is totalitarian.
"Men must work hard, compete and take risks throughout their lives if they want any life at all, whilst women need only to look youthful and behave selfishly."
In another section, titled "Eugenics", Sewell states:
"Hitler gave eugenics a bad name. The modern objectives are actually highly desirable: eugenics can help eliminate genetic diseases, reduce personality disorders and increase intelligence via human biotechnology. Time to reconsider."
"The first two points are evident to any of my friends, colleagues or students, and the last point was made explicit in a seminar that I gave on Thursday.
But Sewell told HuffPost in an email: "I am neither sexist nor racist, nor am I pro-Hitler.
"The real fascism lies with attempting to compromise an academic's career on the basis of his synthesis of peer-reviewed scientific research. The university has a long tradition of ground-breaking science and freedom of speech, which Cambridge University Students' Union (CUSU) would do well to respect."
A former student at Bristol University and Birkbeck College in London, Sewell has degrees in computing science and mathematics.
Sewell lists senior research associate at Cambridge'sdepartment of Land Economy on his Curriculum Vitae, which can be viewed on his website, as well as giving tutorials and taking students on day trips.
Cambridge University has been contacted but have yet to comment.
Related