The 15-year-old looks to have inherited her mother's love of a pointy bra and was spotted posing in one as she hung out backstage at Madge's MDNA tour in Berlin.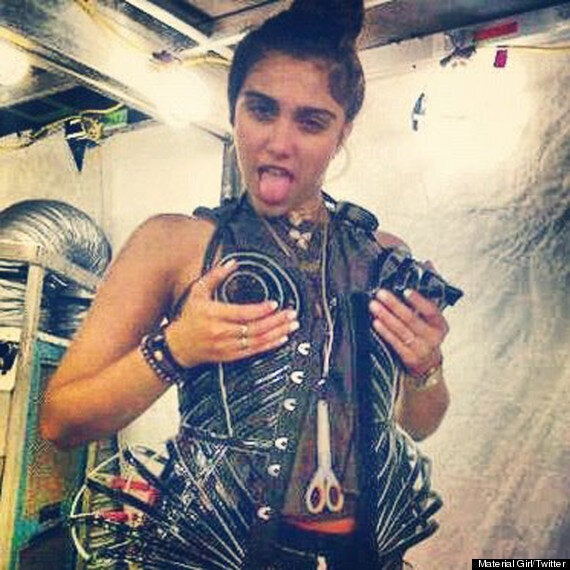 Madonna's iconic bra - first made famous during her 1990 Blonde Ambition tour - has been given a make-over for her current MDNA jaunt.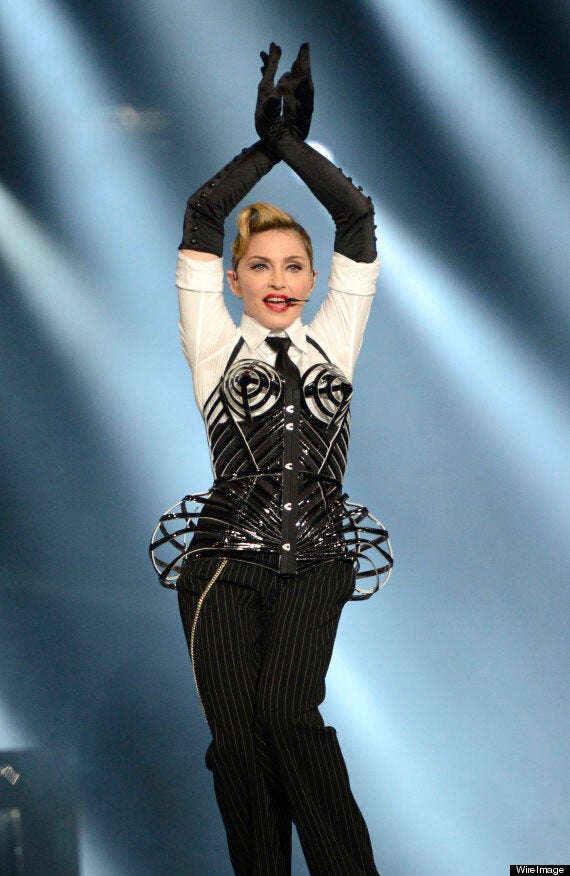 Back in April, during an interview on ITV's Daybreak, Madonna insisted Lourdes did not want to follow in her famous mother's footsteps.
She said: "I don't think she wants to follow - she doesn't want to be me. I think she wants to be herself.
"And she can do many things, she can play the piano, she can dance, she can sing. But I don't think she really knows what she wants to do and I'm not going to push her in any direction, I want her to come to that organically."
> IN PICS: FAMOUS MOTHERS AND DAUGHTERS