Home secretary Theresa May, the most senior woman in government and Treasury minister Chloe Smith were among the guests at the First Women Awards on Thursday.
The awards were founded in 2005 by Real Business and the CBI and recognise "trailblazing women" from the business, entrepreneurial, engineering, science and technology, and media sectors
May, who is also minister for equalities, said: "All the winners and nominees are leading the way and I hope these awards will inspire even more women to become pioneers.
"That's good for our economy, good for our society, good for women and good for Britain.
"Women are at the heart of our economic future and making the most of their skills is essential. I want us to do everything we can to unleash women's talents and give them the support they need to reach the top."
Among the winners was Diane Johnson, the first woman to be appointed President of the Electrical Contractors' Association - the 110 year-old trade body representing 3,000 UK electrical contracting businesses, who was honoured for her ground-breaking work in transforming the industry.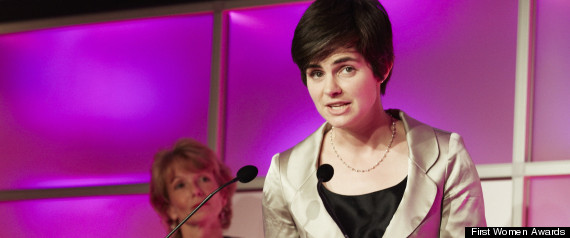 Smith, the 30-year-old economic secretary at the Treasury who has rocketed up the ministerial ranks at a young age, also spoke at the event, where she was in the running for the 'best worst interview' award.
Not really.