Katie Holmes was an actress once – surely, you remember. This was before she turned into a dead-eyed, cult-dodging, Stepford wife, famous only for putting designer heels on her precocious tot and pacing the streets of Manhattan as she plotted her escape.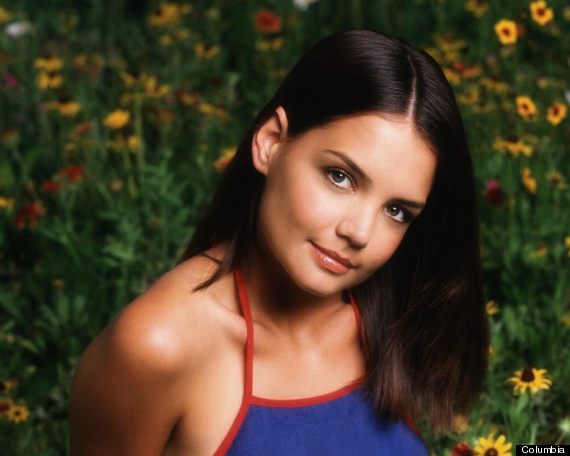 A fresh-faced Katie Holmes in Dawsons Creek
And with exquisite timing, we have a reminder of her talents, as her film Jack and Jill – the HILARIOUS Adam Sandler vehicle – goes on DVD release today. Like several of her projects since becoming Mrs Cruise, its cinema audience reception amounted to one big Mr Babbage-sounding raspberry, although the more curious Katie-watchers may well tip DVD sales over a more respectable line this week.
However, people "close" to the "actress" are hoping that Holmes, like Nicole Kidman before her, will enjoy a revitalised career now that she has escaped the grip of what her reps are insisting was a "suffocating" "controlling" personal life, and can concentrate instead on her art.
Kidman's best work of her career came, arguably, during the breakdown of her marriage to Cruise, and in the immediate aftermath. Moulin Rouge was being filmed as their fairytale union of a decade was falling apart. Her husband was a producer on chiller The Others which gave her another hit, but the pair were estranged by the time it hit the screen, and Kidman famously hit the red carpet alone with Aussie pals Naomi Watts and Thandie Newton to boost her morale.
The following year, during which she was still self-professedly heartbroken, saw her play Virginia Woolf in The Hours, a portrayal of defiant suffering that earned her an Oscar for Best Actress. (That and a big, plastic conk.)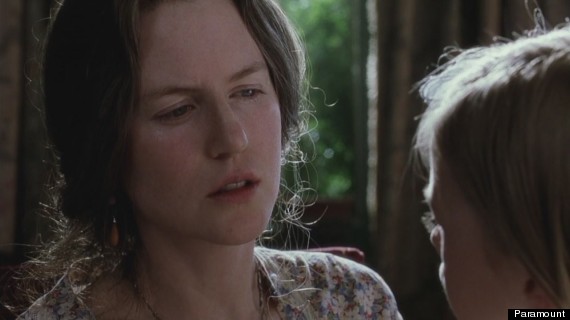 Nicole Kidman's portrayal of Virgina Woolf brought her an Oscar for Best Actress
But, anyone hopeful that Holmes will be able to pull off a similar feat could find their optimism misplaced. Kidman was an established star on the rise before she married Cruise in 1990 – with lots of fans still citing Dead Calm (1989) as her best ever work, as well as the TV epic Bangkok Hilton bringing her widespread attention.
If BMX Bandits was her own Dawson's Creek, she had long transcended that. And she continued to work during the decade she was Mrs Cruise – Billy Bathgate, Batman Foever, Malice, To Die For, The Portrait of a Lady - and was just ( whisper it) in a different league, acting-wise.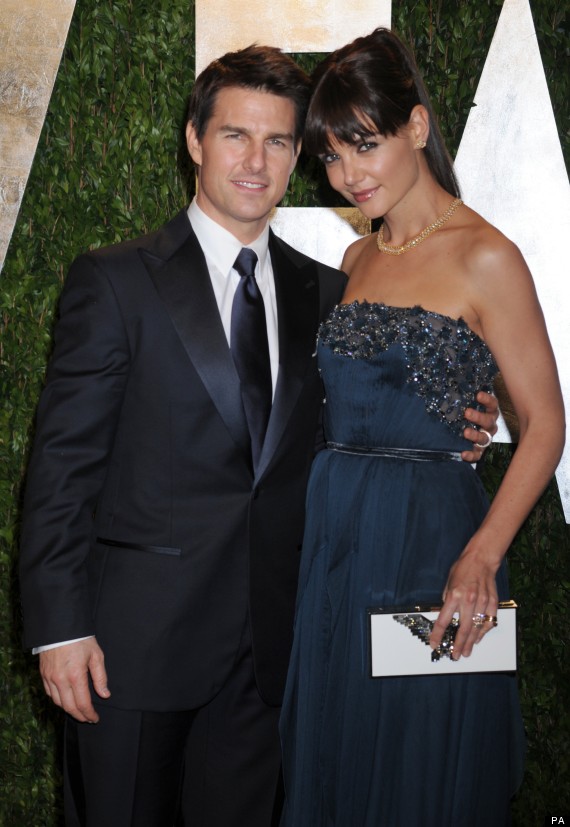 Katie Holmes with Tom Cruise - has she already played her best role?
The only time she ever hit a real dud was when she remained on the arm of her husband for on-screen duties - Days of Thunder, Far and Away and... yep, Eyes Wide Shut, failing to score at the box office. Sadly, but perhaps mercifully, we will never have a celluloid souvenir of Tom Cruise in action with Katie Holmes. As far as imprinting their love forever on the minds of spectators went, it remained a sofa for one.
Here's a quick look at Katie Holmes' career to date – is there anything in here you'd call a similar DeadCalmy highlight that she can build on?
Katie Holmes' career in pictures
Of course, if reports are true, she's going to be too busy fighting for custody of the much-loved Suri to pick up any scripts just yet. And, after the events of the last few years, never mind the last few days, it's going to be hard for her to step into any other role, and make it believable, after the role of a lifetime she's been performing for the past half-decade.
Oh well, if all else fails, she could just blow the lid off the whole Scientology Celebrity Centre by starring in the biopic of her own life. If the religious leaders had their way, she'd never work again, but with the money she'd make from that, she'd never have to. Now there's a film I'd queue to see, even with her in it.
In Pictures: Tom and Katie's romance
Katie Holmes' career in pictures