Online make-up guru Lauren Luke has encouraged women to speak out if they are experiencing domestic violence in a campaign video for Refuge.
The charity, which helps women affected by violence at home, have enlisted the help of the viral video star to support their 'Don't cover it up campaign'.
Appearing in a YouTube video titled 'How to look good the morning after', Luke, covered in fake injuries, explains how to hide any "fresh bruising."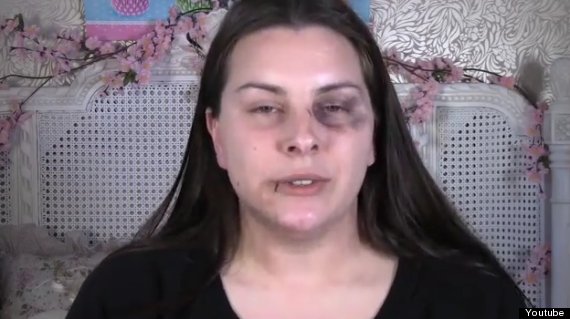 "If you apply a cover which is gently off-tone of your own skin tone you can cover any fresh bruising," she tells viewers.
Going through how to make yourself up, Luke, who became famous for uploading videos of make-up tips to YouTube, says: "If you've got a lot of bruising from being pushed hard against a coffee table you can gently apply layer after layer and it will cover it up a little - it might hurt slightly."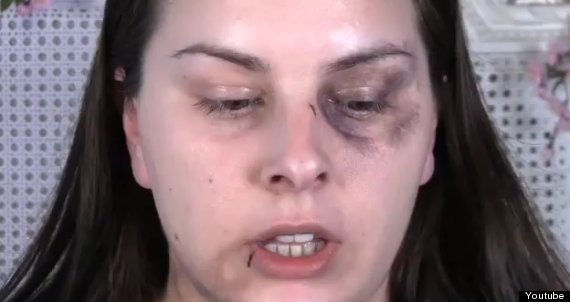 Lauren Luke's video has already been viewed 23,846 times
At the end of the video, described as "powerful" and "moving" by YouTube users, Luke hears a noise and suddenly turns the camera off.
Refuge said in a statement they wanted to encourage women to "break the silence."
"Thousands of women experience domestic violence in this country every day. Yet many women are too frightened to speak out – instead they try to cover up the abuse. At Refuge we want women to break the silence, to realise they are not alone and to reach out and get help and support.
"Lauren's cuts, bruises and fear are fictitious. But for thousands of women this is the reality of their everyday lives."
Luke herself said she wanted her followers on Facebook, YouTube and Twitter to see the video so they knew there was somewhere where they could get support.
"Domestic violence is a huge issue, I really don't think it gets the exposure that it needs."
"There's somewhere you can go if you need support," she says. "Refuge are there to help. There's lots of people there waiting to hear from you and look after you."
Refuge are urging men and women to share the video online and sign a petition to create more domestic violence services.
In a blog for The Huffington Post the charity's chief executive Sandra Horley writes:
"Of course, not all women who experience domestic violence are beaten black and blue. You don't have to be hit to be abused. Refuge supports over 1,600 women and children on any given day, and many of these women tell us that the effects of emotional and psychological abuse are equally, if not more, devastating than kicks and punches. The scars they leave are deeper, and take longer to heal.
"The first step to escaping abuse is to break down the wall of silence which hides it. If you watch Lauren's video and recognise yourself - or a loved one - remember that you are not alone. Tell someone you trust about the abuse, or contact Refuge. Don't cover it up."
What do you think of the ad? Let us know in the comments below