Denise Welch has just revealed she ditched the booze two months ago to focus on her relationship with her toyboy lover Lincoln Townley - and it looks like she was doing just that on a romantic getaway to Nice.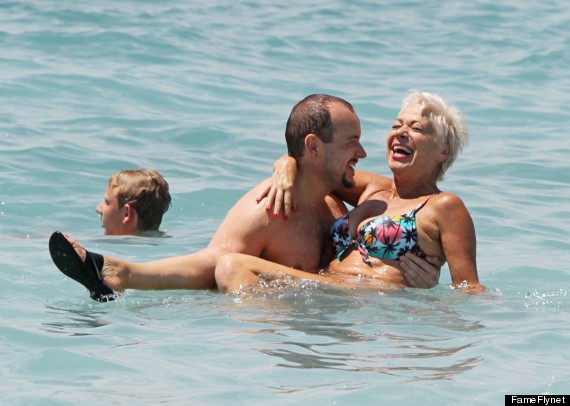 The loved-up pair couldn't keep their hands off each other as they frolicked in the sea and on the beach in the south of France.
The 54-year-old Loose Woman - who became as famous for her boozy antics as her TV career - has given up alcohol with the help of her new man.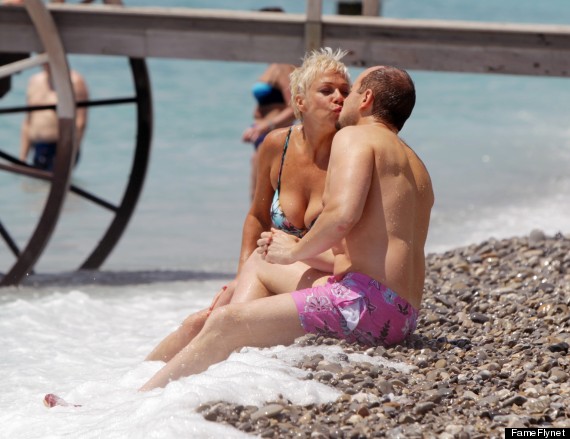 The teetotal former Corrie star told The Mirror: "I'm very, very happy in my personal life. I want to move forward in a positive way and not drinking is helping me do that.
"I'm putting my relationship first."
"It's been quite a tough year and I just feel that I would deal with it better without alcohol.
"Lincoln has also given up booze because if one of you is drinking it doesn't work.
"We're putting our relationship before the bottle and we'll see how it goes.
"I feel much better in myself because I now wake up without a hangover. But I'm just eating a bit too much now!
"You realise you have been working on ten per cent capacity rather 100 per cent. I'll never say never to another drink but I'm enjoying my sobriety."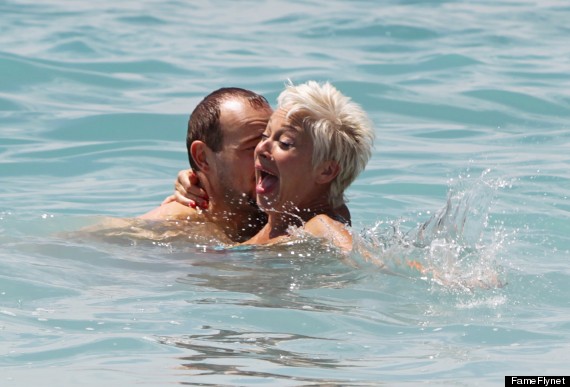 Denise has been seeing the 39-year-old party planner since April last year. After keeping the affair secret for months, she split from her hubby of 24 years, actor Tim Healy, in February.
In a recent interview she admitted that they had both been unfaithful during their marriage.
Speaking to OK! magazine, she said: "We didn't have an open marriage, there were infidelities on both parts, like there are in millions of marriages.
"For me and Tim, infidelity didn't have to be the end of a relationship. We moved on from the infidelities - and there are not loads of them - because what we had was more important."
> IN PICS: CELEB PDAs