Rihanna has cancelled her performance at Rock In Rio festival in Madrid, Spain following the death of her grandmother.
The superstar was due to headline the event on Thursday but has pulled out after Clara 'Dolly' Braithwaite lost her battle with cancer over the weekend.
Rock In Rio organisers confirmed the news Tuesday night, stating that they intend to replace RiRi, while also offering refunds to disappointed fans.
Earlier this week, the Umbrella singer - who had yet to announce the news of her grandmother's death - came under fire from fans after a shaky performance at Sweden's Peace And Love Music Festival.
Fans took to Twitter to raise their concerns after she arrived 45 minutes late on stage, seemed disorientated and was accused of miming.
But the following day, the singer tweeted several photographs of her with her grandmother with the message: "#Goodbye grangranDOLLY get your beauty rest until I see you."
A heartbroken Rihanna has now headed back to her native Barbados and tweeted a picture of herself ready to board a private jet, after she was seen leaving her London hotel.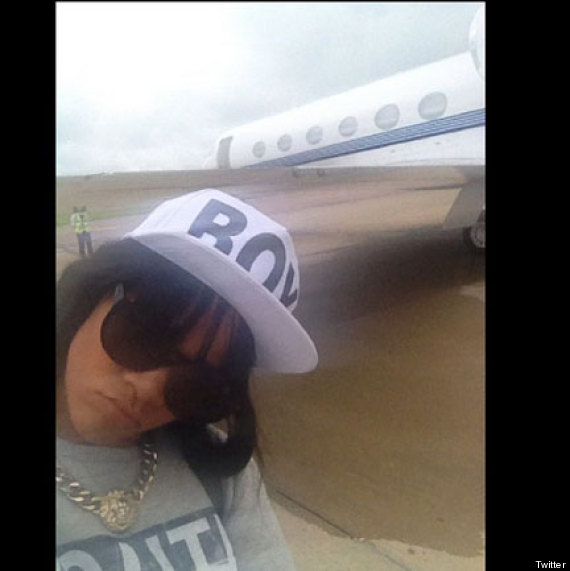 Rihanna is heading back to Barbados to say goodbye to her Grandma
"Coming home to squeeze ya mama," she wrote.
RiRi is still set to headline this weekend's Wireless Festival in London's Hyde Park on Sunday (8 July) as planned.
> IN PICS: RIHANNA'S STYLE EVOLUTION