It was only yesterday that Jodie Marsh was banging on about how she might 'go gay' after struggling to find a man but it didn't take her long by the look of these snaps.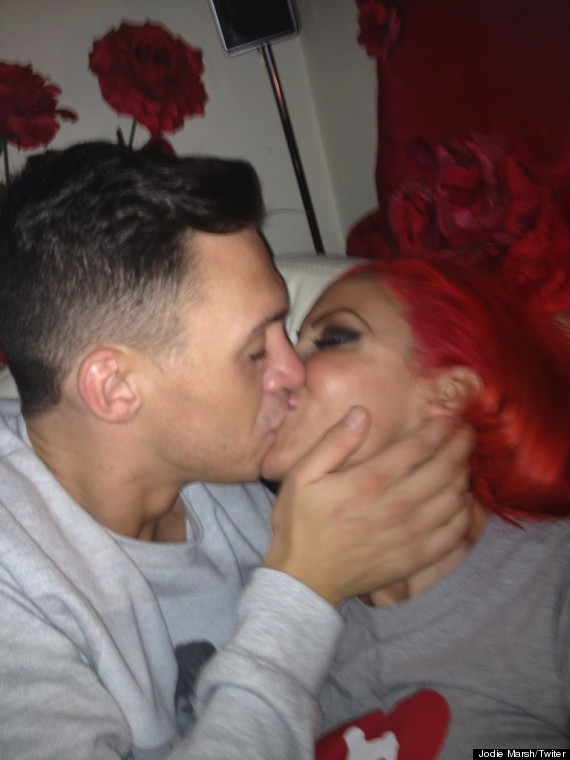 Jodie posted a series of pics on Twitter of her snogging fellow Essex inhabitant Kirk Norcross of TOWIE fame.
It was a case of friends with benefits as the pair snuggled up on Jodie's sofa to watch a movie but got a little distracted... with each other.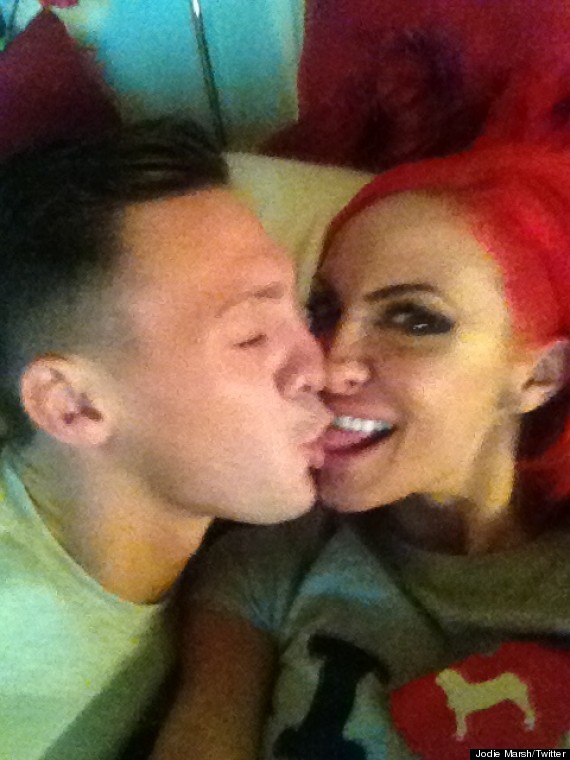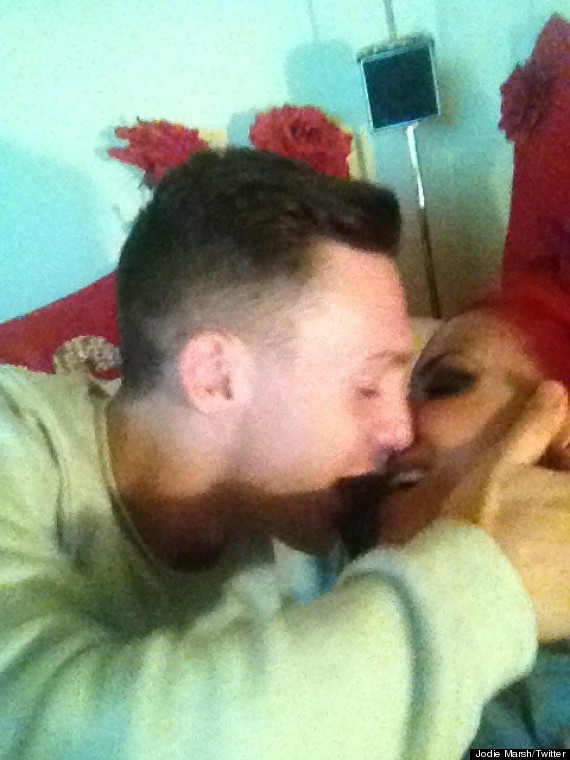 Before posting the first pic, Jodie tweeted: "Right nobody disturb us. Me and @kirk_official are having a spooning session on the sofa with a film. We're too tired to go out ;-) x x x"
And it wasn't long before things got a little steamy - and after posting another pic of Kirk (too rude to include here) Jodie commented that he was "now regretting wearing tight jeans."
Errrm... GET. A. ROOM! Oh.
> IN PICS: CELEB PDAs