One of London's busiest tube stations was briefly closed to commuters due to overcrowding on Tuesday morning - less than three weeks before the Olympics Games begins.
Kings Cross, which serves as a major junction for Londoners commuting and those arriving from outside of the city, was closed early on Tuesday morning as the station struggling to deal with the quantity of commuters entering the station.
"It was closed for about five minutes," Transport for London said, "Of course it's something that we're concerned about."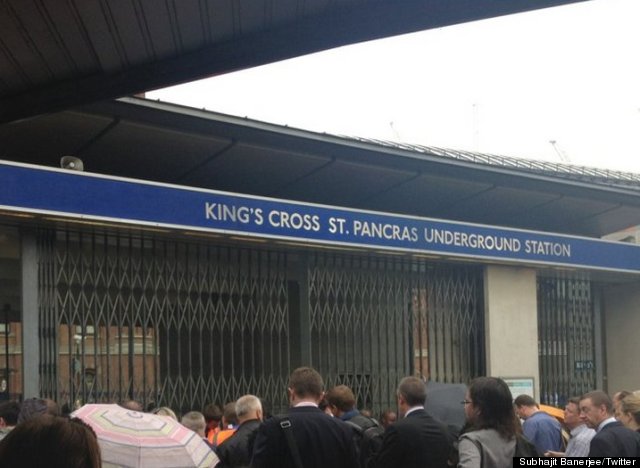 Subhajit Banerjee, mobile editor at The Guardian, took this photograph of queues outside Kings Cross
The temporary closure of the station will be alarming for TfL as they prepare for an enormous influx of travellers on the London Underground when the Olympic Games begin in late July.
TfL predict that "65 per cent of stations will see no additional waiting times", but the busiest stations, including Kings Cross, will likely see a dramatic increase in traffic and overcrowding.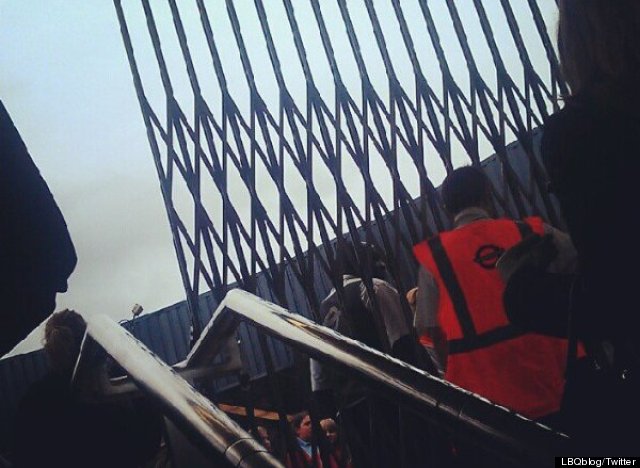 Blogger London Beauty Queen tweeted this picture of chaos from inside Kings Cross
In efforts to prepare commuters for the Games, TfL have begun a campaign warning travellers to reassess their route during the Olympics to minimise overcrowding.
Mayor of London Boris Johnson has recorded a series of announcements ahead of the Games spearheading the campaign.
Meanwhile, TfL has planned rehearsals for some of the busiest stations, which will see London Bridge, Cannon Street, Charing Cross and Victoria subjected to simulated overcrowding to test stations' preparedness.