Well well. If ever there was a match for Kelly Brook's hotness, we think we may have found it in Thom Evans.
While his girlfriend covered up on their holiday in Italy, all eyes were on former rugby player Thom who showed off his action man physique. Oo-er.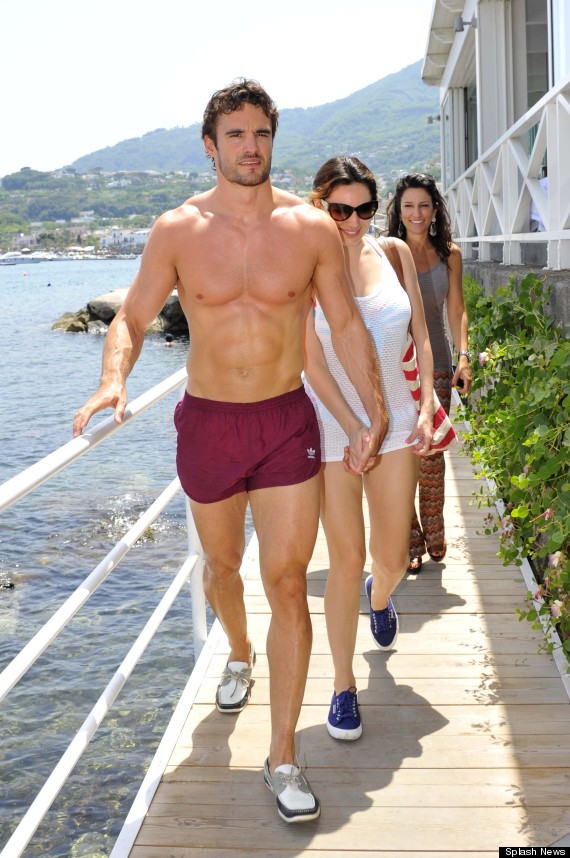 Good enough to eat
Kelly wore a white vest over a striped bikini and a pair of blue trainers, while Thom opted for the 'less is more' option and paraded around in a pair of slink burgundy shorts.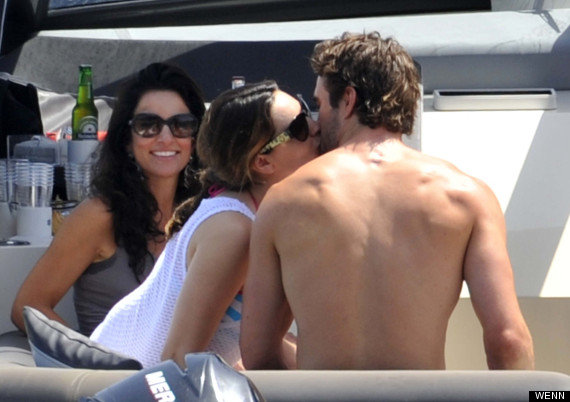 Could they make us anymore jealous?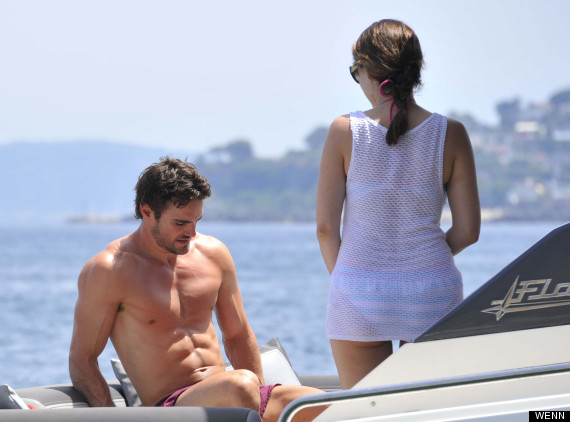 *drops jaw*
The pair, who have been relaxing on holiday on the Italian island of Ischia, were relaxing on a boat trip around the island.
On Tuesday the pair were snapped enjoying themselves on the beach - Kelly wore a floral bikini to show of her curves, and Thom opted for a pair of teeny orange swim trunks.
In a recent interview curvy Kelly opened up about her beau famous curves saying, "The heavier I am, the more I like my boobs and bum, and the happier I look," she said. "When you've got a lovely boyfriend, you just eat cake and kiss on the sofa. It's lovely!"
"If I got skinny, my body would look sad. I'm always going to have big boobs and quite a big bum. It's so nice to be celebrated for who I am."