The Prince of Wales said today that his father is feeling "marvellous" after a royal fan inquired about the Duke of Edinburgh following a health scare.
Philip missed the high point of the Queen's Diamond Jubilee celebrations last month when he was admitted to hospital with a urinary tract infection.
Fears rose for the health of the elderly Duke at the time as the illness followed a brief stay in hospital over Christmas.
But Charles reassured the royalist today that his father had made a full recovery.
The inquiry came as he and the Duchess of Cornwall visited the picturesque seaside resort of Aberaeron on the third day of their annual summer tour of Wales.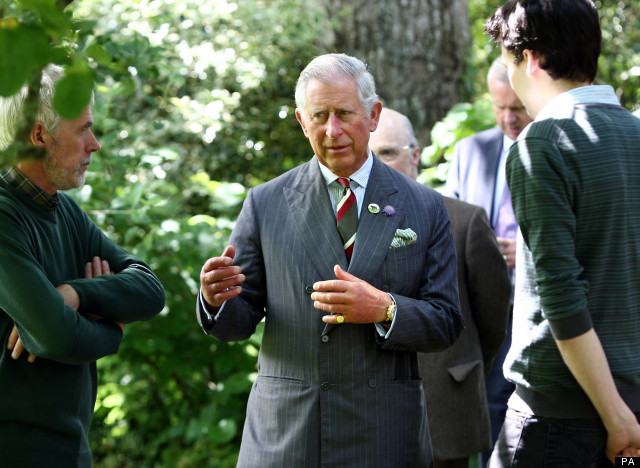 The Prince of Wales was speaking during an annual visit to the country
Regulars at the chippie who were there to tuck in to an early lunch then called out questions to the royal couple.
"How's your mum and dad?" asked pensioner Sheila Barrows, to a somewhat taken-aback Charles.
"I mean your dad, how's he?" she added.
"Much better, yes, he is much better. He is in marvellous shape," the Prince answered. The Duke, seen here leaving hospital, missed key parts of the Jubilee celebrations
Before moving on to a local food market, Charles and Camilla obliged the chip shop owner by signing a plate destined to go on show to customers.
I'm a big royalist, always have been," Mrs Barrows said after they left.
"My mum and dad were too. They got married in the same year as the Queen and were invited to the Palace to celebrate their 50th wedding anniversary with others of the same year."
She added: "I was amazed at seeing Camilla. She is much prettier in person than she appears on TV."