Belfast City Council have confirmed that 'death row' dog Lennox has been put down.
Despite campaigners waging a lengthy battle to save the seven-year-old pet, the council ruled that Lennox was "an illegal pit-bull terrier type" and should be destroyed for public safety.
A statement from the council on Wednesday morning confirmed his death:
"The dog Lennox, an illegal pit-bull terrier type, has been humanely put to sleep. This was in accordance with the Order of the County Court which was affirmed by the Northern Ireland Court of Appeal."
"Whilst there is an exemption scheme to which dogs of this type (pit-bull terrier type) may be admitted as an alternative to destruction, there were no such measures that could be applied in this case that would address the concerns relating to public safety.
"The Council's expert described the dog as one of the most unpredictable and dangerous dogs he had come across," the statement added.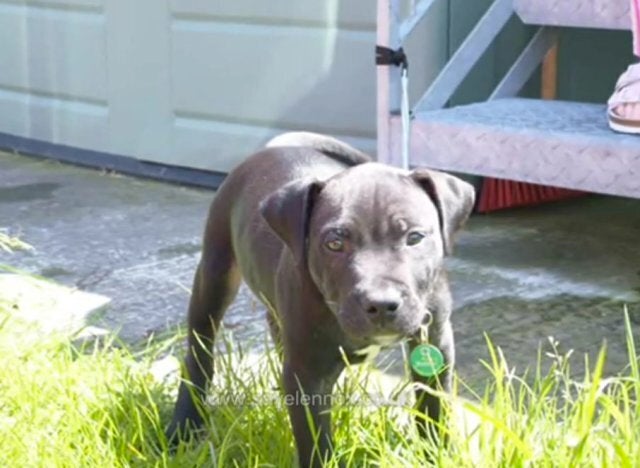 Lennox as a puppy: picture is taken from a Save Lennox campaign video and can be viewed below
Worldwide protests were held in Lennox's honour around the world after his owner Caroline Barnes announced last week that she would no longer be fighting to save her pet. The Save Lennox Facebook page has over 100,000 "likes" and a petition to save the dog has over 200,000 signatures.
Cesar Millan, the Dog Whisperer, and Victoria Stilwell, host of 'It's Me Or The Dog' , had offered to pay the expenses to relocate Lennox from Northern Ireland and bring him to the US to a sanctuary and freedom.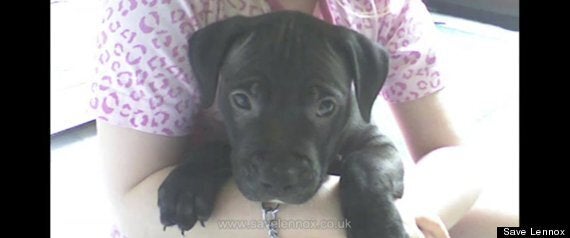 Lennox with his family: picture taken from the Save Lennox campaign: video can be seen below
Belfast City Council have received a number of angry emails after the publication of Lennox's plight. The dog was confiscated from his owners more than two years ago after Belfast council officials judged the dog to be a breed banned under the UK's Dangerous Dog Act (DDA).
The council warned against members of the public engaging in abusive behaviour following Wednesday's statement, writing:
"Over the past two years, Council officials have been subjected to a sustained campaign of abuse including threats of violence and death threats. The Council has been in ongoing contact with the PSNI in relation to that.
"The Council regrets that the court action was necessary but would emphasise that the safety of the public remains its key priority."
A statement from Lennox's owners was posted on the Save Lennox Facebook page last night. It read:
"We would like to take this opportunity to thank you all again for your messages of support. We are sorry to say at the present time Belfast city council seem to be intent on killing our boy.
"Despite previous assurances otherwise, we have been denied the opportunity to say goodbye. We have also been told that we cannot collect his body and bring Len home. We have been informed however that we will receive 'some' ashes in the mail."
Take a look at a video from the Save Lennox campaigners below.