Anne Hathaway deserves a 'Catwoman' spin-off for her "incredible" performance in The Dark Knight Rises, according to director Christopher Nolan.
The Devil Wears Prada star is the latest actress to play the Caped Crusader's feline nemesis, following in the footsteps of Julie Newmar, Eartha Kitt and Michelle Pfeiffer - and Nolan was bowled over by her scenes.
He tells Access Hollywood, "Anne is incredibly precise and articulate about the psychology of the character. She's really built it from the ground up, it's just a delight to watch her perform. The things she does in those heels is not to be taken lightly.
"She's an incredible character and we're very excited to see her and hopefully we'll leave people wanting more."
Nolan will step away from the franchise after the blockbuster's upcoming release, but he is adamant Hathaway should star in a Catwoman spin-off, adding, "I certainly think she deserves it, she's incredible."
Meanwhile, if you can't wait another week until the third, final and most highly-anticipated of Christopher Nolan's films hits our screens... well, here's something to keep you going, and quite meaty it is too.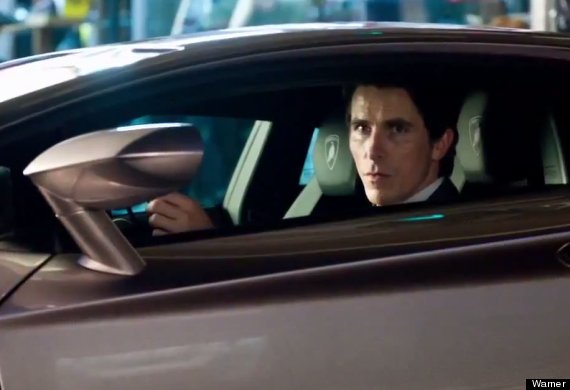 Bruce Wayne must debate whether or not to return as Batman in the third and final film
Warner Bros have released a 13-minute - yes, I know - featurette going behind the scenes of the epic end to the odyssey - SIT BACK AND WATCH IT ABOVE.
Director Nolan describes the story in this third film as "an elemental conflict between good and evil", and Hathaway remarks in it that "Nolan was able to amp up the stakes in a way nobody was expecting".
At the beginning of the story, we can see a damaged Batman, worn down by his experiences, who has retreated to his Bat Cave, a bigger and more technological version than one seen in previous instalments, one which "fulfils the promise of Batman Begins" - according to Nolan.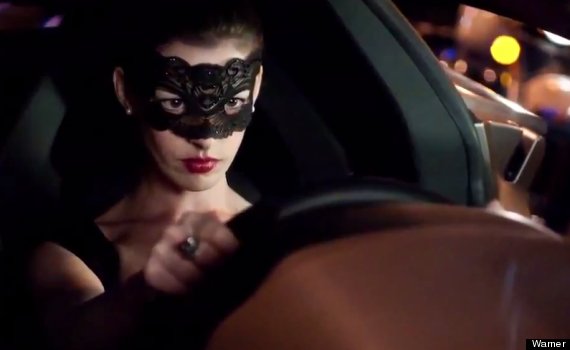 Anne Hathaway is a new face as Catwoman
While butler Alfred (Michael Caine) rues over his inability to protect Bruce Wayne as he promised his parents, Wayne must ponder whether he returns as Batman to protect Gotham from a new threat in the form of brutal prison escapee Bane (Tom Hardy).
The film includes unprecedented visual effects – a football stadium blowing up, tanks rolling into buildings, men jumping out of aeroplanes - and a 1,200-strong battle in Wall Street, with no CGI, all real.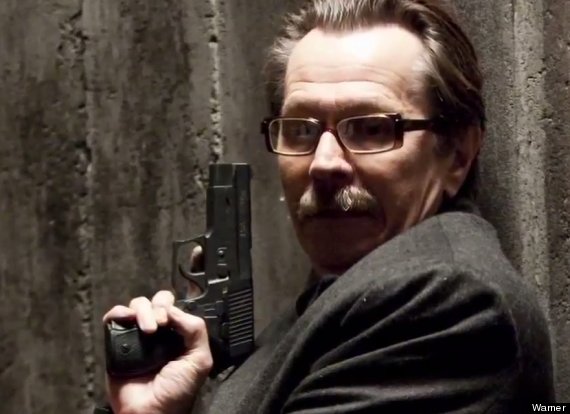 Gary Oldman as Jim Gordon is Batman's conscience over the people of Gotham City
"This was our attempt to give a great story a great ending," says Nolan. "This is the biggest film I've done, by far."
This from the man who made Inception. Best prepare...
The Dark Knight Rises is in cinemas 20 July and stars Christian Bale, Anne Hathaway, Tom Hardy, Morgan Freeman, Michael Caine, Joseph Gordon-Levitt and Marion Cotillard.
'Dark Knight Rises' TV Spots