"There comes a time, kemosabe, when man must wear mask."
Johnny Depp made a splash at the San Diego Comic-Con - and he was not even there.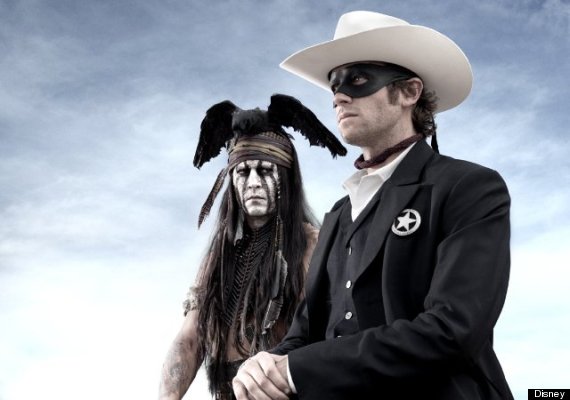 Johnny Depp in action as Tonto, in The Lone Ranger
About 6,000 fans at the convention centre got the first look at The Lone Ranger, which stars Depp as Tonto, when Disney sprung this extra surprise at the end of their panel presentation.
They had already given the audience glimpses of Tim Burton's Frankenweenie, Sam Raimi's Oz: The Great and Powerful and the video-game romp Wreck-It Ralph, which features the voices of Sarah Silverman and John C Reilly.
The Lone Ranger is directed by Gore Verbinski, who worked with Depp on the first three Pirates Of The Caribbean films and the animated Rango. It is set for release next summer.
Audience reactions to the first - very quick, to be fair - glimpses of The Lone Ranger were mixed judging by the range of tweets on the subject - see a selection below...
'Lone Ranger' Comic-Con Reactions