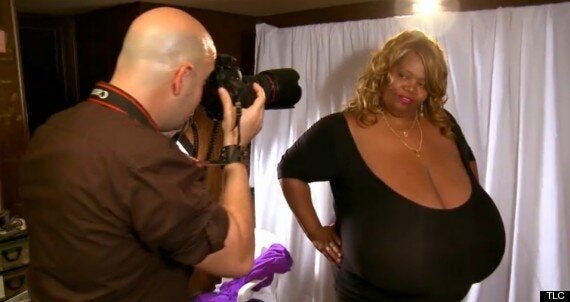 Annie Hawkins-Turner works as a 'fantasy model'
The Georgia native began wearing a bra at the age of 10 and experienced ruthless bullying and teasing over the size of her expanding chest.
When she found she was unable to sit at the same desks as her classmates, she told TLC's Strange Sex: "I knew I was different and that's when my childhood changed.
The 53-year-old suffers from a rare condition known as gigantomastia, which causes her breasts to continue growing.
And there are health implications for Annie, whose breasts together weigh nearly 85lbs – making each one heavier than the average four-year-old child.
Scroll down for video and more pictures of Annie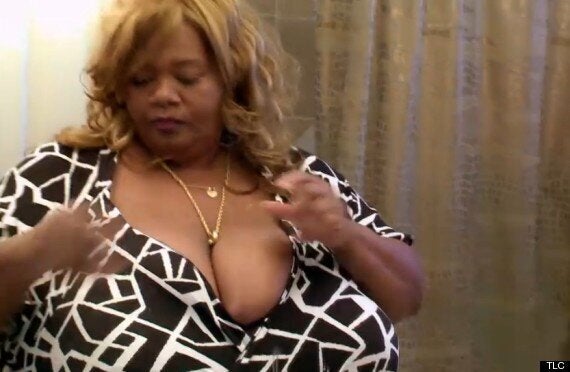 Annie suffers from gigantomastia, a condition which causes her breasts to continue growing
Most obviously, these include the strain of bearing the excess weight on her shoulders and back.
Annie, who can't fit a seatbelt over her assets explains: "When I have to bend over, if I get up the wrong way I'm going to hurt myself."
But she insists: "I've never considered having breast reduction. I've never thought of bringing a knife to myself. Why fix something that's not broken?"
Despite these issues Annie has turned her massive mammaries into money-making machines, by appearing in over 250 soft porn videos.
Describing herself as a "fantasy model", Annie performs under the pseudonym Norma Stitz – but it quick to point out: "No hardcore, that means no sex."
She added: "I am a celebrity in other countries. I do have security, because people do chase me."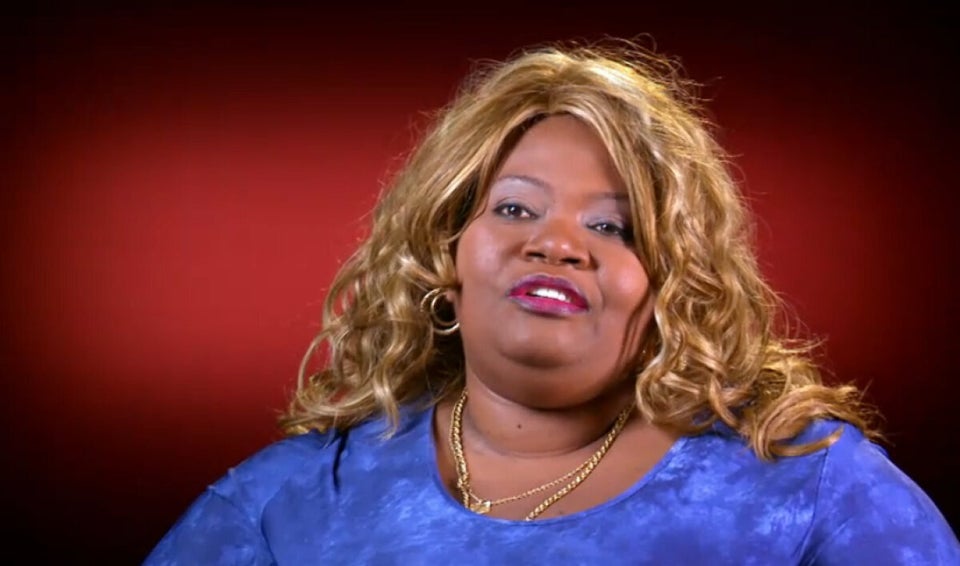 Annie Hawkins Turner
Related