There must have been some very sore heads around an Ibiza pool today, as Tulisa and her mates spent the day recovering from the night before.
The X Factor judge is in the party capital celebrating her 24th birthday, and after heading out on the razz last night, she took a dip to ease that hangover.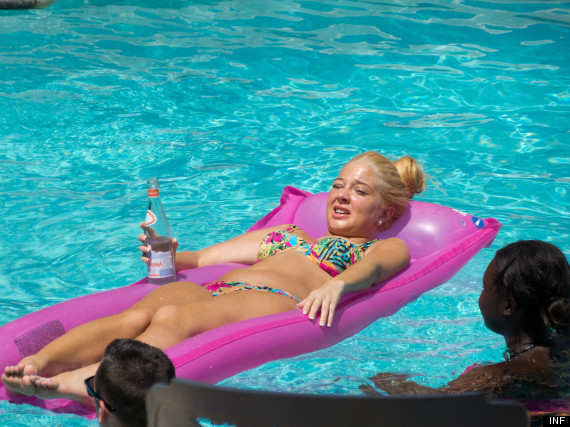 The singer was looking a tad delicate as she lazed on a lilo, guzzling as much water as she possibly could get down her neck.
But her bleary eyes didn't take any attention away from her tanned and toned bikini body, which looked as hot as those temperatures in a tropical print two-piece.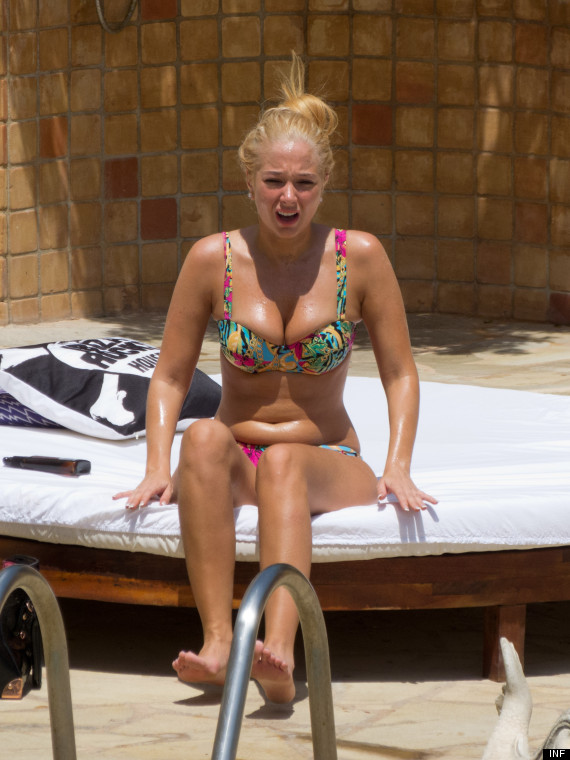 Tulisa jetted to the White Isle with a gang of her bezzies after her victorious legal battle against her ex-boyfriend over her leaked sex-tape.
> See more pics of Tulisa's birthday celebrations
> IN PICS: BEACH BABES