Now we're not one to gossip over here at Huff Post UK Celeb (ahem), but Rihanna has been snapped chillaxing on a boat with a mystery man.
The pics were taken following rumours last week that RiRi was set to spend some time with her old flame - and unless our eyes be deceiving us, that ain't Drake. So who is he?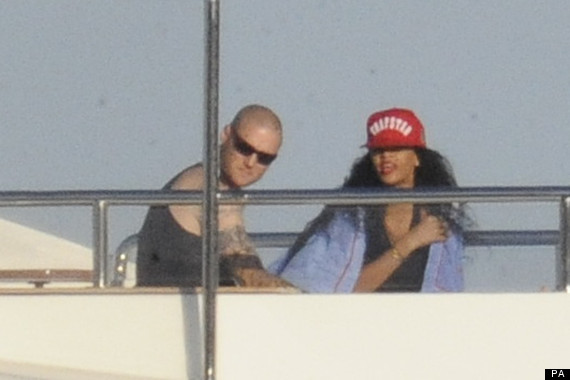 Rihanna with Mr X
Rihanna covered up with a blue shirt and red cap, while her tattooed, shaven-headed companion looked on (rather menacingly) sporting shades.
Rihanna is determined to live life to the full following her grandma's death and has decided to give it another go with Drake.
"In the past he'd moan that she wouldn't commit and was working all the time. But she's up for trying again," a source revealed to The Sun. "They're meeting up on a plush yacht in Cannes next week and will then spend a week cruising around the Med."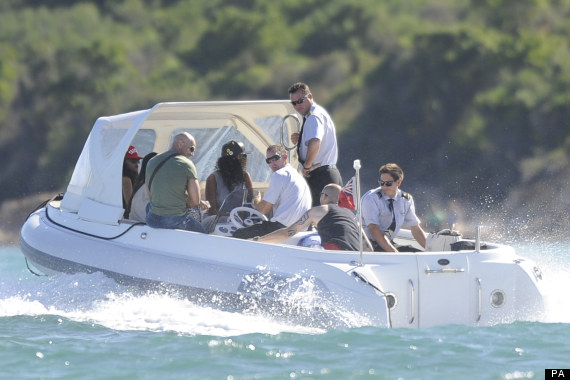 RiRi jets off with her entourage
Rihanna's love life has been a hot topic ever since her roller-coaster relationship with Chris Brown. Last month Chris and Drake were reported to have been involved in a bar brawl...
> IN PICS: RIHANNA'S STYLE EVOLUTION