"We know you killed Pulis. That means we own you."
All the magicians behind the quirky camera angles and spooky lighting finally laid down their tools for good, leaving the platform free for a length of slow, complex dialogue between Daniel Demoys (Christopher Eccleston) and his supporters/controllers.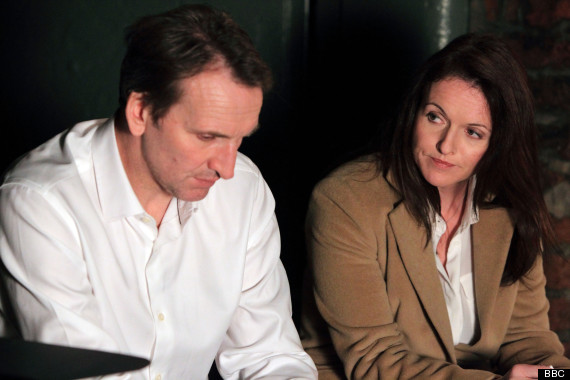 Christopher Eccleston and Dervla Kirwan's world closed in on them in the Blackout finale
It was just as well everything slowed down a bit, giving us a fighting chance of catching up with the daisy chain of dependent plottery between the scheming councillors, Demoys' scorned mistress who hath fury, and her scorned, estranged husband.
Considering we've only had three episodes to invest in this bunch, the scenes between the two couples were surprisingly moving, marred only once more by the look-at-me wobbly angles which I had hoped were left behind in the first episode.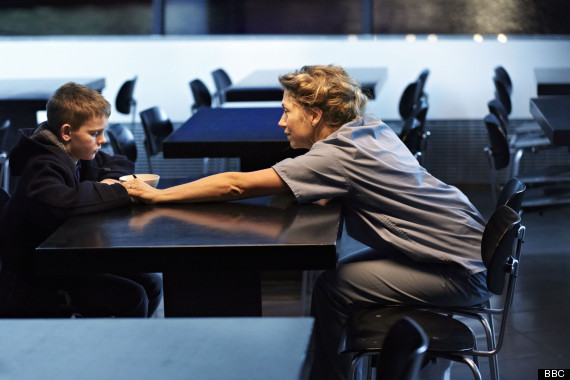 Luke opened up to his father's surprisingly moving counsellor
As the one remaining good cop in the parish, Andrew Scott reverted to type, becoming more Moriarty-esque with every passing police siren and swallowed pill. In fact, he seemed to have swapped acting chairs with Eccleston, who became a convincing lesson in stillness and reflection as Demoys prepared to accept his fate.
And what a fate it was. It was a dramatic final five minutes, as he kissed his family goodbye, accepted the damnation of his victim's daughter – "you may not go to prison, but I hope you go to hell" – dangled with the idea of throwing himself off the roof into the still un-named city (one of his own imagination, perhaps), and finally made a messianic policy gesture towards this same city, even as he faced up to his ill-doings and took the inevitable fall-out.
Blackout Episode 1: Christopher Eccleston Acted So Hard, He Nearly Blacked Out...


Blackout Episode 2: It Was All About The Women

It was ultimately a tour de force from Christopher Eccleston – completely calm when needed, but equally believable when snarling at a policeman. I think he's one of the few actors who could carry off a plot this compressed, far-fetched, but ambitious too, and more proof that, with an actor of this calibre in the vicinity, a confident director can afford to relax and let the plot do its magic, without the distraction of all the wobbly, look-at-me camera work.