Tate Modern's underground oil tanks open as an arts space this week with an hour-long minimalist dance.
The 98ft-wide structures, which were decommissioned in 1981, are the world's first museum galleries permanently dedicated to live art, performance, installation and film.
They open on Wednesday with a dance work by acclaimed choreographer Anne Teresa de Keersmaeker.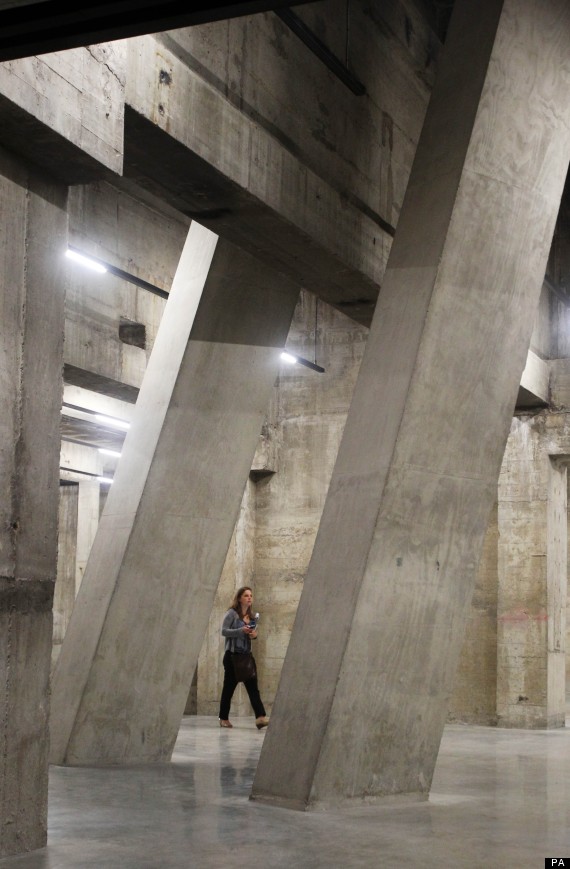 The Tanks at the Tate Modern
Parts of the dance will go on show throughout the day while the complete hour-long performance will take place on some evenings.
Other works to go on display in the Tanks include Suzanne Lacy's Crystal Quilt (1987), created after 430 women over the age of 60 gathered to share their views on getting older.
Visitors are also encouraged to stand in the light projection Light Music (1975) by Lis Rhodes, on the neglect of women composers in the history of European music.
A second tank contains Sung Hwan Kim's new film Temper Clay, which juxtaposes his parents' flat in Seoul, South Korea, with the family's countryside home which they had aspired to retire to.
Tate director Sir Nicholas Serota said that performance art was central to the way that visual arts have developed over the last 50 years.
"It's a wave that's been building over some time. It's actually breaking and more visible now," he said.
He said that the climate of austerity had encouraged more artists to make performance art.
"They want to expose themselves in forms of work that can't be consumed by the market, using language that's less susceptible to commercial development", he said.
"Performance art hasn't been marketable. Curiously, while the market is very buoyant for certain types of art, people are rethinking the value of art that doesn't play to the market."
Tate Modern director Chris Dercon said disillusionment with the banks and politics also fed into the popularity of performance art.