A dramatic redesign of the classic Nasa logo has won huge plaudits online - despite being turned down by the agency.
The American space agency has featured the same logo - nicknamed the 'meatball' - since 1959, apart from a ten-year period (1982-92) where it was replaced by a "worm" logotype.
In a clever bit of promotion, and to flex its design muscles, the agency Base Now independently decided to have another go.
Back in 2010, they created an entirely new take on the logo which has just been profiled by Fast Company Design. The new logo features a rounded, neutral font, partially eclipsed by a sphere intended to suggest a planet - either our own, or another, far-off, world.
"From the start, we set out to find something that was evident and immediate, that wasn't about design or concept, and didn't require explanation," Base Now said.
"Something that on a very basic, universal level was about what Nasa is and does."
The new logo also featured the tagline "Taking Us There" - intended to downplay the agency's national identity and reinforce that space exploration is a task "for all mankind".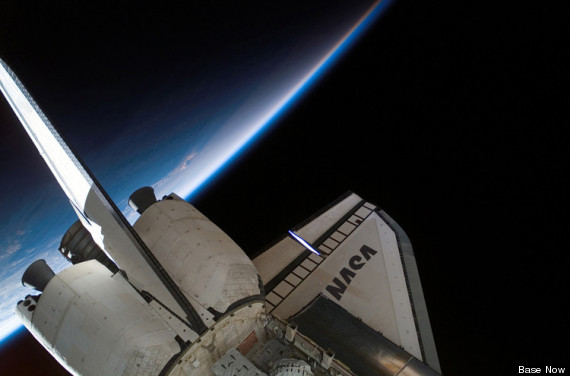 On Twitter Nasa's fans reacted positively to the new logo.
Unfortunately, Base designer Theirry Brunfaut has now revealed that has Nasa turned down the free redesign.
"They politely replied they were 'not looking to revise their identity at this time," he told Fast Company. "Would've been nice if that piece of news had come in through an intergalactic phone call as opposed to an email."