Former Lib Dem leader Charles Kennedy has finally answered the question everyone has wanted to know... Who is his favourite Muppet?
"Dear Mr Lucas," Kennedy writes on House of Commons headed paper.
"Thank you for you kind letter of support and question regarding the Muppets. I am very sorry about the delay in replying.
"In response to your question I would like to say that my favourite Muppet is Gonzo. Even though he is blue he is a nice guy.
He adds: "Thanks once again for you letter and best wishes."
It appears that even then, six years before the formation fo the coalition with the Tories, Kennedy was willing to believe it was possible to get along with those that were true-blue.
Gonzo is a fine choice, however HuffPost is somewhat surprised he did not choose Beaker, given his resemblance to Lib Dem chief secretary to the Treasury Danny Alexander.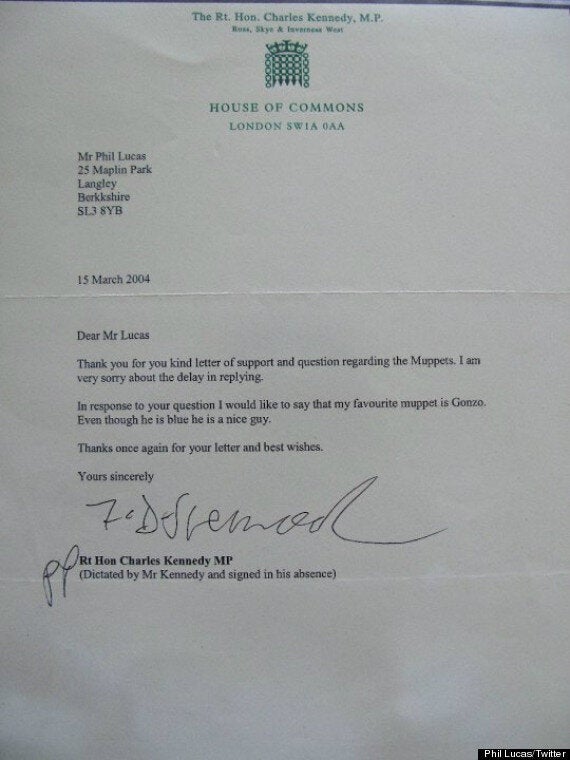 Related