We're used to seeing Kim Kardashian done up to the nines - a full face of make-up, a freshly coiffed mane, wiggling those famous kurves about like there's no tomorrow.
So stumbling across her au naturel in a beauty salon was a surprise, especially when we see that under all that war paint she looks, well, just like the rest of us.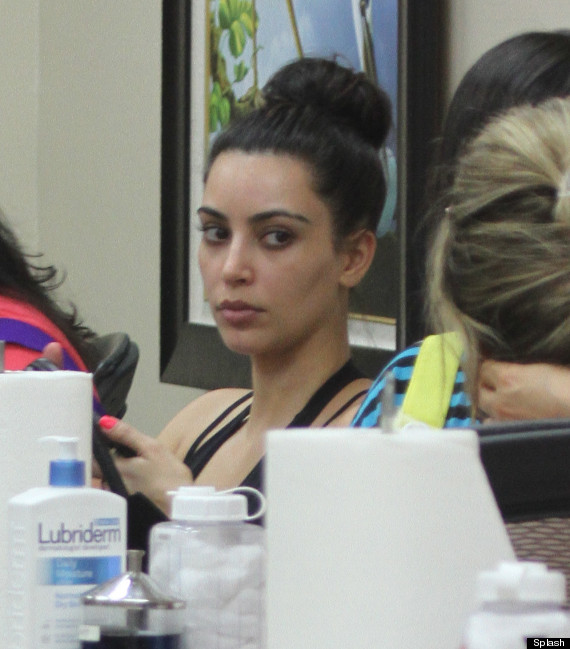 Fresh faced
It's rare that we see our beloved reality star without any slap whatsoever. Even when she's chilling with the rest of the Kardashian klan a la maison in Keeping Up With The Kardashians she still looks like she's on a photo shoot.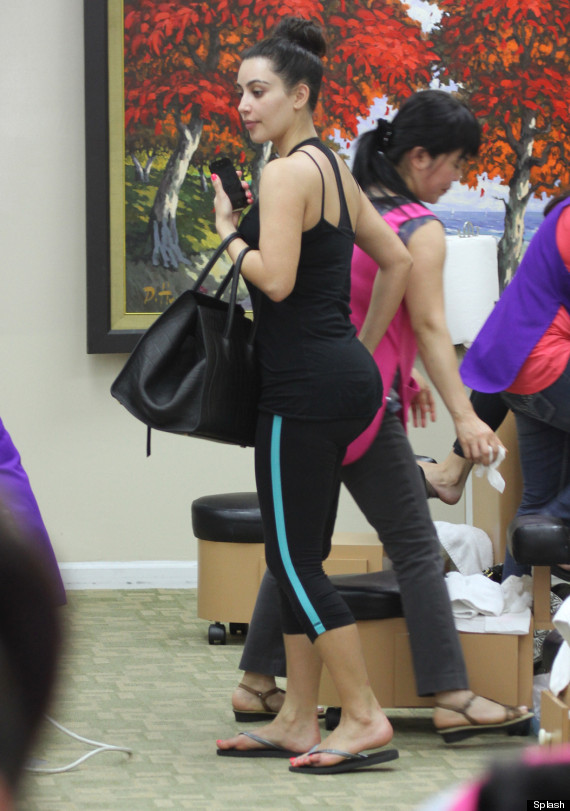 The star wore leggings, a vest and flip flops to get pampered
And just In case we'd all forgotten what she usually looks like Kim gave us a reminder in a new snap that she uploaded to Twitter.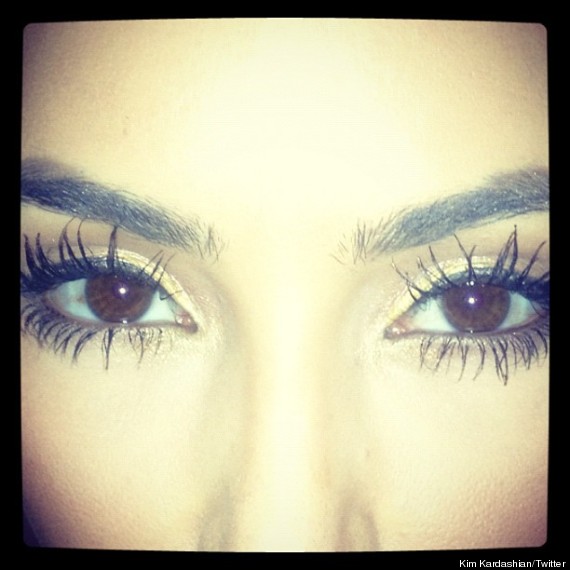 Now that's the face we recognise
After her big day out at Magic Mountain with boyfriend Kanye West and sister Kendall, it's no wonder the star took some time out to relax and pamper herself.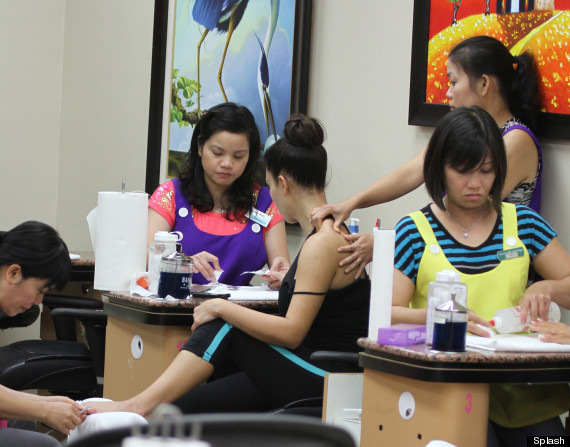 She doesn't do anything by halves and opts for a manicure, pedicure and a massage in one
Kim declared she had a new fear of heights after tweeting pictures of the trio on the ride, writing: "Magic Mountain fun today!!! Kendall screaming, Kanye laughing & me crying!"
A few hours later she added: "I officially am afraid of heights now."
> IN PICS: KIM KARDASHIAN'S STYLE HISTORY
Kim Kardashian Style Evolution