An extramarital affairs website has gone where no dating site has gone before by offering a once-in-a-lifetime prize: a divorce.
Maritalaffair.co.uk has launched a 'Win A Divorce' competition on Facebook, which offers one 'lucky' winner the chance to have their divorce legal fees paid (up to £1,800).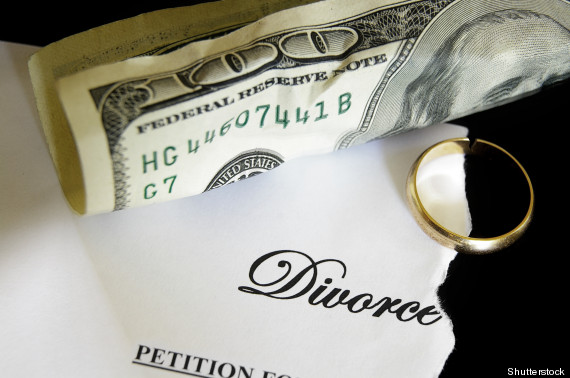 A 'Win A Divorce' competition has been launched on Facebook
"People have an increasing desire to make the most of their lives and if that means moving on to a new relationship, then so be it," says the website's founder Paul Graham.
According to a report earlier this year, divorce rates are 200 times higher than a century ago.
But the cost of divorce isn't cheap. A study by Aviva five years ago found the average price tag had already ballooned to £28,000.
So with the number of divorces on the rise, Maritalaffair.co.uk want to 'ease' that financial burden.
"Many people feel compelled to cheat because they can't afford the legal fees associated with filing for divorce," says Graham.
"We're giving someone who isn't happy in their marriage a 'get-out clause' from the costly process of ending it."
Relationship charity Relate urge people to only use divorce as a last resort.
"We encourage people to start thinking about their relationship, talking to each other and taking action if they see signs of problems," Relate counselor Paula Hall told HuffPost Lifestyle.
"Seeking counselling does not mean you're a failure, on the contrary, it shows you take your relationship seriously and you're willing to do whatever you can to resolve your difficulties.
"Some people see going for counselling as a sign of weakness but in reality it takes strength and courage to stand up to others prejudiced views and get the help your relationship deserves."
Discover which celebrities got divorced - and what we can learn from them...
There is another approach to saving your marriage, which is definitely 'not' advocated by Relate.
According to recent research by extramarital affairs website AshleyMadison.com, 88% of men and 91% of women polled admitted a 'discreet affair' salvaged their relationship.
But could an affair really make your marriage stronger?
"People don't pursue an affair at the drop of a hat," Noel Biderman, founder of AshleyMadison.com told HuffPost Lifestyle.
"Married people know that sex isn't the most important thing in a marriage, and they aren't going to simply or quickly leave. But crucially, many also aren't willing to settle for abstinence for the rest of their lives, so that's when they look for an external solution."
Divorce lawyer Georgian Chase of Russell Jones & Walker Family Law disagrees: "The majority of divorces I deal with feature sexual infidelity in some way."
"Cheating on one's other half, discreetly or otherwise, leads to a breakdown in mutual trust and even if the innocent partner never knows what the other is up to, the bonds have been broken and so the relationship suffers in other ways," Chase told HuffPost Lifestyle.