The British Army has reportedly taken delivery of a missile which can stay aloft for six hours before hitting a moving target.
The Fire Shadow missile is made by the French company MBDA.
Once launched it has a range of 62 miles and can stay in the air circling a large area before eventually targeting a moving vehicle or sea vessel.
It weighs about 200 kilograms, and can be used at day or night. The missile has 'wings' and can fly relatively slowly, in order to save fuel.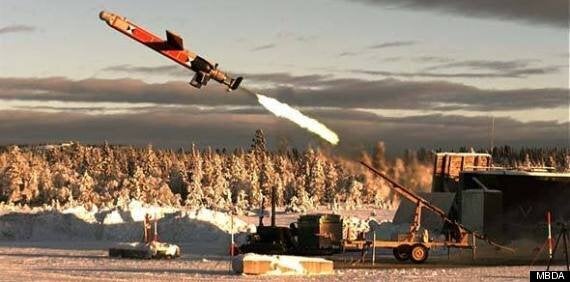 Above: the Fire Shadow missile being tested
"Fire Shadow fills a gap in the capabilities needed by the Armed Forces" Steve Wadey, Executive Group Director Technical and MBDA UK Managing Director, said to Defense Update.
"The system's potential is such that it lends itself to new roles and has been designed to adapt and evolve to ensure that weapon provides an operational edge now and for the future".