The man suspected of killing 12 people at a midnight screening of The Dark Knight Rises is alleged to have cried: "I am the joker" before opening fire.
New York Police commissioner Ray Kelly said: "We have some information, most of it is public. It clearly looks like a deranged individual. He had his hair painted red, he said he was 'The Joker,' obviously the 'enemy' of Batman", CBS reported.
The suspect has been identified by federal law enforcement officials as American national James Holmes.
SCROLL DOWN FOR LIVE UPDATES
The 24-year-old is a former student from University of Colorado Medical School.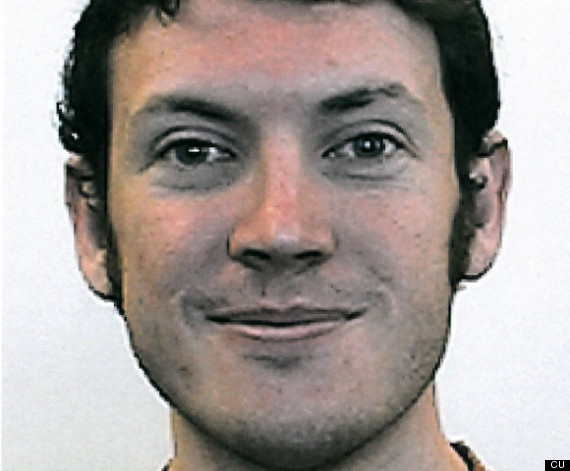 James Holmes is suspected of opening fire and killing 12 people at a cinema
READ MORE:
The Holmes family, who live in San Diego, have spoken of their sadness at the tragedy.
Reading out a statement on their behalf, Lieutenant Andra Brown of the SD Police Department, said: "Our hearts go out to those who were involved in this tragedy."
"We ask that the media respect our privacy at this difficult time... We are still trying to process this information and appreciate that people respect our privacy."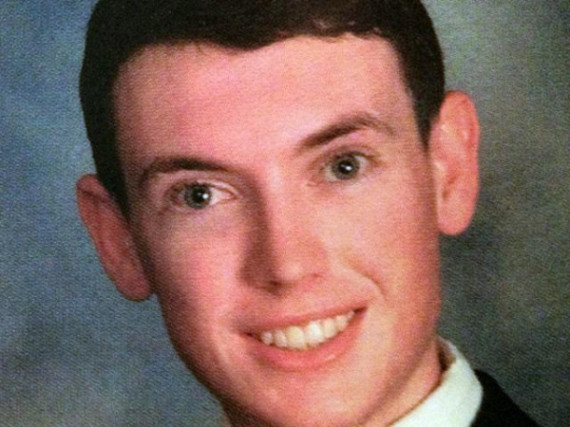 An earlier photo of Holmes, believed to have been taken from a school yearbook
Speaking outside the family home, Lt Brown confirmed the suspect attended high school in San Diego before pursing a PhD in neuroscience at the University of Colorado, Denver.
SCROLL DOWN FOR LIVE UPDATES
Holmes' mother was inside the house, accompanied by friends, Brown confirmed. The family had apparently been made aware of the developing incident by the media.
The tragedy unfolded at the midnight screening of The Dark Knight Rises in Aurora near Denver, when a gunman burst into the theatre and hurled tear gas before opening fire.
Holmes, 24, was arrested in the car park and is being held in custody. He was reportedly armed with a rifle and two handguns.
He told police his apartment, five miles from the cinema, housed explosives.
Aurora Police confirmed that Holmes' apartment had been booby-trapped with flammable explosive material.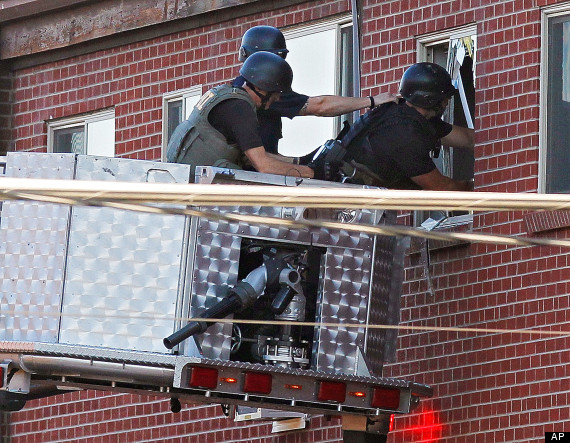 Police search the apartment of the suspect
Police are currently working out how to disarm the device.
Aurora police chief Dan Oates, said: "We are very concerned about getting in there and getting the evidence."
SCROLL DOWN FOR LIVE UPDATES
"It looks pretty sophisticated," he added.
Bomb experts from several security agencies are at the scene, as are a fleet of fire trucks.