One of Hollywood's most respected young actresses, Christina Ricci has been acting on the big screen since the age of ten, making her screen debut in Mermaids alongside Cher and Winona Ryder. This was closely followed by the release of family hit film - The Addams Family (1991) and its sequel, The Addams Family Values (1993).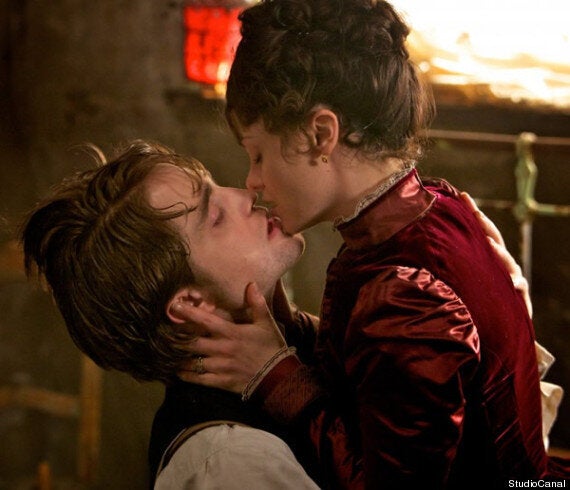 Christina Ricci is seduced by Robert Pattinson in Bel Ami
In 1997 Ricci made a seamless transition into mature roles, receiving great acclaim for Ang Lee's ensemble film The Ice Storm, The Opposite of Sex, Penelope, Speed Racer, Black Snake Moan, Cursed, Anything Else, Sleepy Hollow and Monster.
In Bel Ami, directed by Declan Donnellan and Nick Ormerod, she stars opposite Robert Pattinson, Uma Thurman and Kristen Scott Thomas, playing Clotilde, a ravishing, playful, vivacious woman of high society. She is charming company and becomes closer than anyone to the story's central character, Georges (Pattinson)…
What did you make of Robert Pattinson's anti-hero, Georges?
I think he is an incredibly unhappy man and he is someone who will never find happiness and that is because of his selfishness. I don't see him as a misogynist, per se. I see him as a user and it doesn't matter if it is a man or a woman — he sees that he can use women more easily because of his looks. I think the women are nicer to him than the men. The men are not kind to him because of the way he looks and the women are kind to him. If the men were kind to him he'd use them too.
How did you enjoy working with Robert; it was a bit of a sideways step for him?
He is great. He is wonderful to work with and he is incredibly talented and he's lovely on set. He and I had quite a bit of fun together. We laughed a lot. We were both very self-effacing and liked to make fun of ourselves. We joked about a lot on set and just generally had a good time together.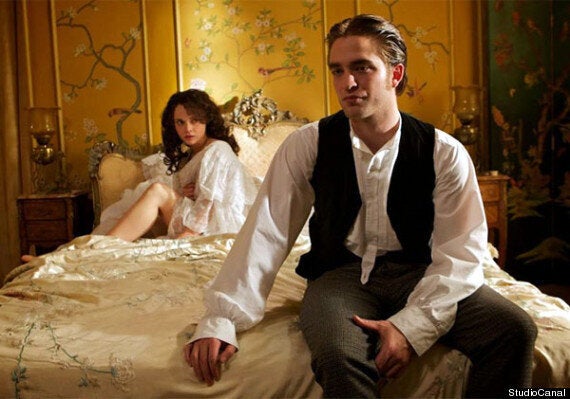 With Robert Pattinson on set - 'He and I had quite a bit of fun together'
Did that make the love scenes easier to shoot?
It helps if you are with someone who you can laugh with a lot, because that way you can make fun of the situation, otherwise everything gets a bit too serious and weird.
You must have enjoyed playing such a coquettish character in Bel Ami?
I liked the idea of playing someone who you get the impression is an inherently happy person, who has never really known a day of angst or unhappiness in her life, but then as an audience we get to see her experience her first heart ache, her dealings with pain and anguish on screen and throughout the film. That was interesting to me.
Was it easy to forgive her infidelity; it seems understandable in context?
Yes. At that time it was expected and accepted that people would have extramarital affairs and as long as it was handled with discretion and not flaunted, theses things were accepted and not frowned upon.
The film takes a satirical swipe at the media…
Yes. I think if you work in the press you see that more than if you don't work for the press, because I never noticed it until I saw the reaction from some critics. And then everyone started talking about it. Then I thought, 'Well, yes.'
Were there any disadvantages in starting out so young in your career?
I don't think so. I don't think I would have started it as an adult, though. I would have found it too daunting because there are too many adults who want to be actors.
Bel Ami is released today in the UK on Blu-Ray, DVD and EST, courtesy of StudioCanal. Watch the trailer below...