When these pics of Victoria Beckham and her son Romeo landed on our desk there was a lot of ooohing and ahhhing, plenty of 'oh he's just like a mini David Beckham' and a whole lot of 'Ooooh don't they grow up fast these days?'
And don't they just! We're not sure what VB's been feeding her 10-year-old but he looks like he's doubled in height within the last few months. Heck - we barely even noticed what Posh was wearing. That's a first.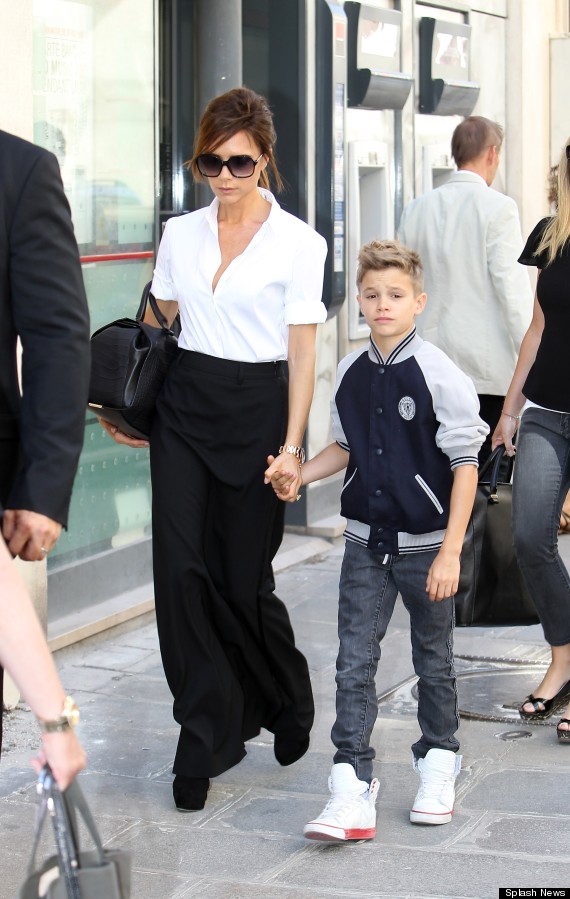 Victoria - dressed for the sunshine (ahem) in a full length black skirt, boots and shirt (we noticed eventually) - took her son for a mooch around the designer boutiques of Paris including Miu Miu and Balenciaga.
Dad David has spoken of Romeo's fashionista tendencies in the past so we bet he was right in his element in the fashion capital.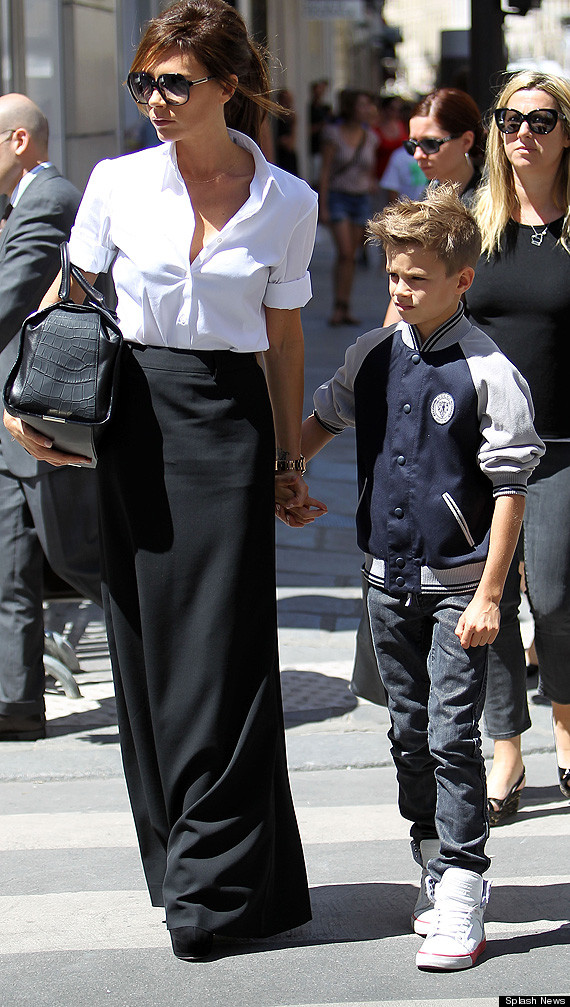 Posh's Parisian trip wasn't just for a spot of retail therapy though - she was also there for a photoshoot at the Chanel Haute Couture salon.
Victoria shared some behind-the-scenes pics of her getting ready for the shoot - including one of her sat wearing a bathrobe on the salon's sweeping staircase.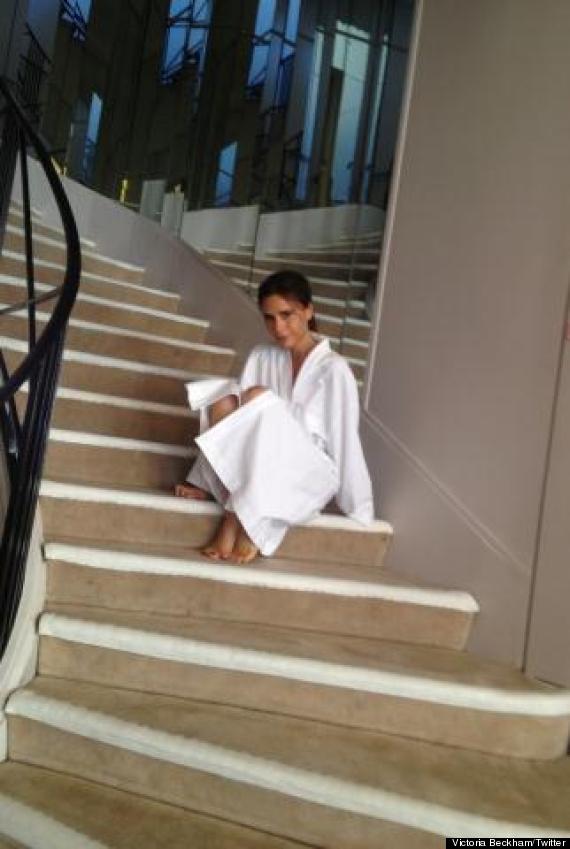 She tweeted: 'About to start shooting at the @CHANEL Haute Couture salon Paris, so excited!!!! X vb'.
> IN PICS: VICTORIA BECKHAM'S STYLE EVOLUTION
Style Evolution: Victoria Beckham