For some, the corporate nature of the 2012 Olympics has left a bad taste in the mouth.
Lord Coe caused a stir recently when he said that Pepsi T-shirts would be banned from the Olympic site because it's a rival company to official sponsor Coca-Cola and Locog releasde a memo stating that only McDonald's chips would be available to visitors, because it's the official food outlet.
Step forward cheeky beer-maker BrewDog, which has taken a swipe at the "absurd and obnoxious" Olympic branding deals and policies with a beer packed with substances that are illegal for professional athletes.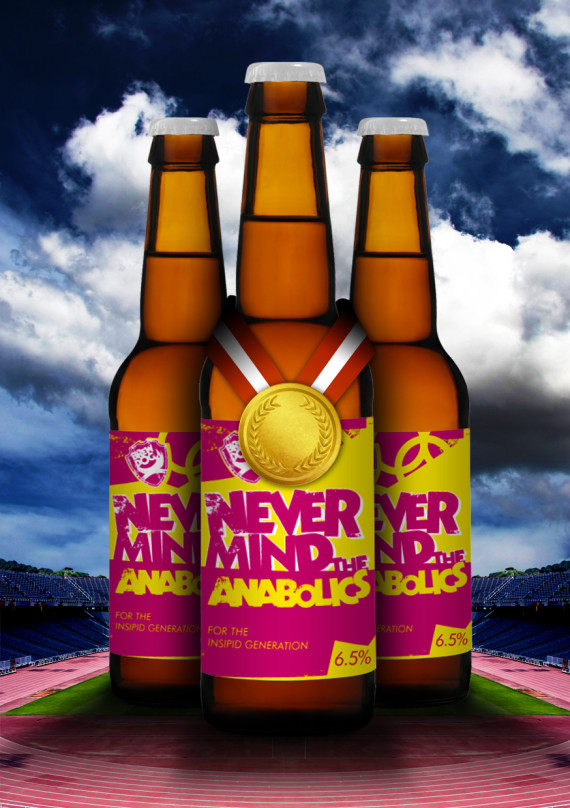 BrewDog's brew contains eight substances that are banned for athletes
In statement it said: "BrewDog has today unveiled a limited edition beer it hopes will undermine global sponsorship deals for this summer's games, called Never Mind the Anabolics.
"Designed to 'unmask the corporate beast' of the world's biggest sporting event and highlight the shallow nature of sponsorship, the new beer contains creatine, guarana, lycii berries, kola nut, Gingko, matcha tea, maca powder and steroids – all of which are banned for professional athletes."
James Watt, co-founder of BrewDog, commented: "It seems a beer laced with performance enhancing ingredients isn't actually illegal, but it is definitely frowned upon. However, we don't think Never Mind the Anabolics is as absurd and obnoxious as the tenuous sponsorship deals from fast food chains and global mega breweries that seem to define the people's games."