A new free Wi-Fi service has launched in London's West End as the Olympic Games get underway.
The service is available from Oxford Street to Trafalgar Square, and Parliament Square to Leicester Square, following O2's deal with Westminster City Council.
It is expected the service will be extended to Covent Garden and other areas soon.
Free access is available to all users, on all carriers. After a one-time registration process, the service will remain free of charge.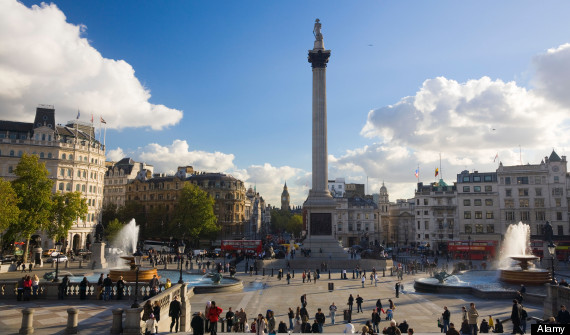 02 are launching a free Wi-Fi service during the Olympic Games
O2 hopes the service will turn a profit through the sale of targeted advertising. House of Fraser is among the first advertisers to jump on board.
The idea is to deliver users ads based on their location - sending people in the West End notices for local restaurants and theatre shows, for instance.
"With millions of extra people coming to town for the Games, we want to ensure we showcase the capital as the best city in the world to work and visit, and the addition of free wifi to some of our most popular landmarks is crucial in helping to maintaining that reputation," said Boris Johnson, the Mayor of London.
It follows the recent launch of free WiFi on 80 London Underground stations - through that will only be free throughout the Olympics.
Below: the free WiFi zone.