CONTROL THE FATE OF OUR WRITER FOR A DAY!
This month, cult novel The Dice Man was given a modern reboot.
'Dicing' - a process by which you surrender your life to the random whim of a dice like the book's protagonist - is now possible using a mobile phone app called Dice Life.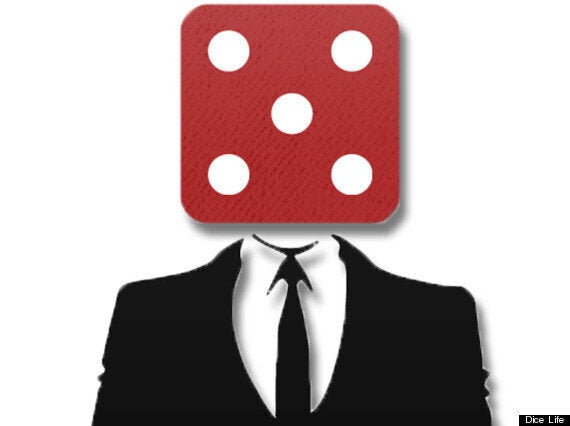 But can an app really be more user-friendly than a cube you roll on a table? And more importantly, is there anything we can learn about living a happier life by following the book's teachings, 41 years after it was first published?
We've decided to give our review of the Dice Life app a modern reboot of its own by live blogging our experience as we test it out for a day.
This Saturday 28 July your intrepid reporter (and his friend) will wake up, ask the dice what to do and then obey it until midnight.
As the day unfolds, we'll be keeping you updated and asking you to Tweet or leave suggestions on the live blog as to where we go and what we do next. Think of us as your puppets, and youself - and the dice - as our Gods.
Luke Rhinehart's 1971 novel The Dice Man came with the subheading 'Few novels can change your life. This one will' - but it was no touchy-feely self-help book.
Instead, it was the wickedly funny tale of a depressed psychologist who accidentally stumbles over the idea of living the rest of his life by the random whim of a dice - and through it discovers the liberation of surrendering your personality, action and future to chance.
Based on Rhinehart's own experiences of using dice to makes decisions while studying psychology, the book soon developed a cult following of people around the world who wanted to follow his example.
For one day, we aim to discover if The Dice Man was right...