We're used to seeing Lady Gaga flashing plenty of flesh in one of her leaves-nothing-to-the-imagination outfits but we think this is the most naked we've ever seen her - even more so than her recent perfume ad.
Gaga uploaded the snap to Twitter and we must say we think she looks ravishing. The chair less so.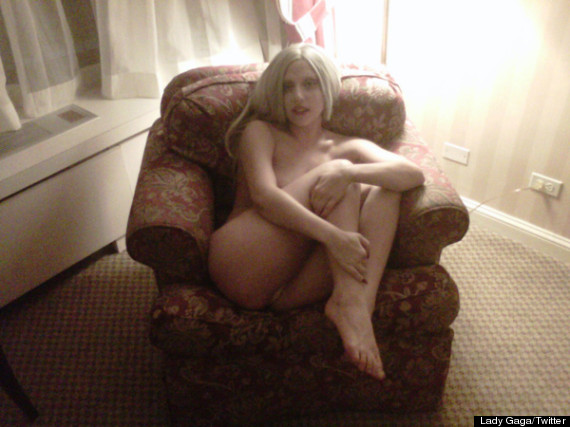 And we're REALLY hoping that's a bit of thong we can spy *whispers* downstairs.
If it isn't then we apologise now for not slapping a NSFW notice all over this story (and to Gaga for making everyone stare at her lady bits).
Meanwhile, the singer has come over all Mother Monster and taken to Twitter to defend Kristen Stewart and Robert Pattinson following the revelation that K-Stew cheated on her Twilight co-star and boyfriend with director Rupert Sanders.
"Geez this kirstew rob stuff is brutal. Makes me sad the way press acts. Hope they're ok."
Aaaww, we love it when she's all maternal.
> IN PICS: FLASHING CELEBS