Keira Knightley has opened up about working on Anna Karenina with co-stars Jude Law and Aaron Johnson.
The 25-year-old actress channeled gothic chic in a recent photo shoot, dressed in black with statement lipstick.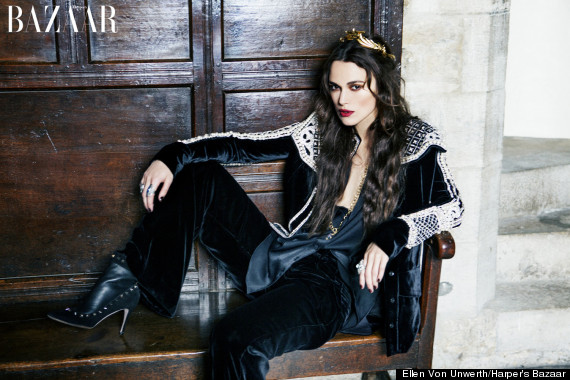 Keira plays Anna Karenina in upcoming film
The film is an adaptation of the famed Russian tragedy, following Anna (Keira Knightley) as she falls for cavalry soldier (Aaron Johnson) while still married to her husband (Jude Law), who is 20 years her senior.
Speaking about Jude Law's unflattering costume Knightley said:
"No wonder he kept that hat on... [the make-up and wig] were the worst. Poor f***er. I'd get to the end of the day, take my make-up and wig off, and I'd look shit. He'd take the make-up and wig off and look f***ing brilliant. And everyone would say, 'Oh yeah! Good-looking man underneath!"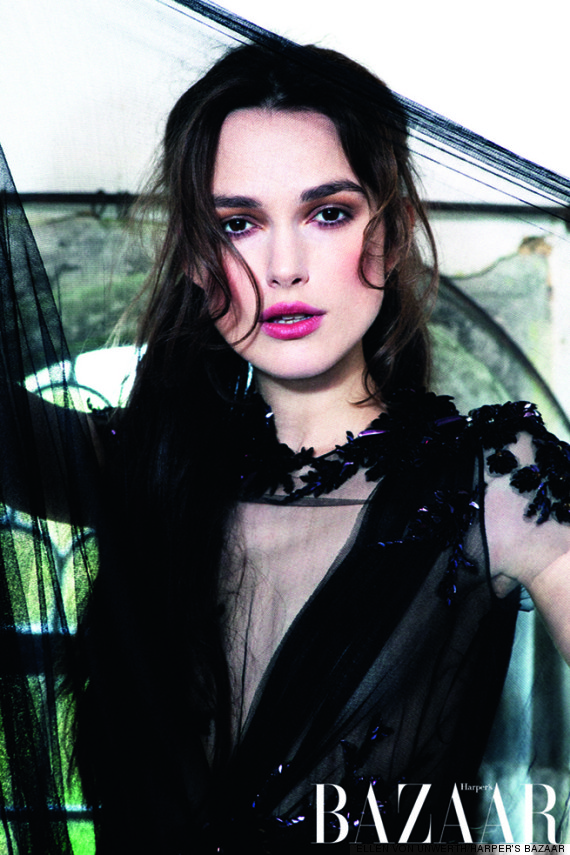 The star also opened up about her talented on screen love-interest, rising star 22-year-old Johnson.
"He is very confident. But he's also got whatever it is, and I'm never sure quite what it is that makes an actor good, but he's got it," she said. "He's a total wing-it, but he absolutely pulls it off."
Speaking to Empire Magazine recently the star spoke of her future film plans.
"It comes to a point where you think, "What kind of film can I make that will allow me to live a proper life?" And those tentpole movies make it difficult."
Knightley revealed that she is unsure whether her character is a heroine or anti-heroine: "It felt a bit like Tolstoy hates her, that he's condemning her. It's interesting playing that balance in the character. You don't want her to be this victimised girl. You want to play someone with all the facets he put in her."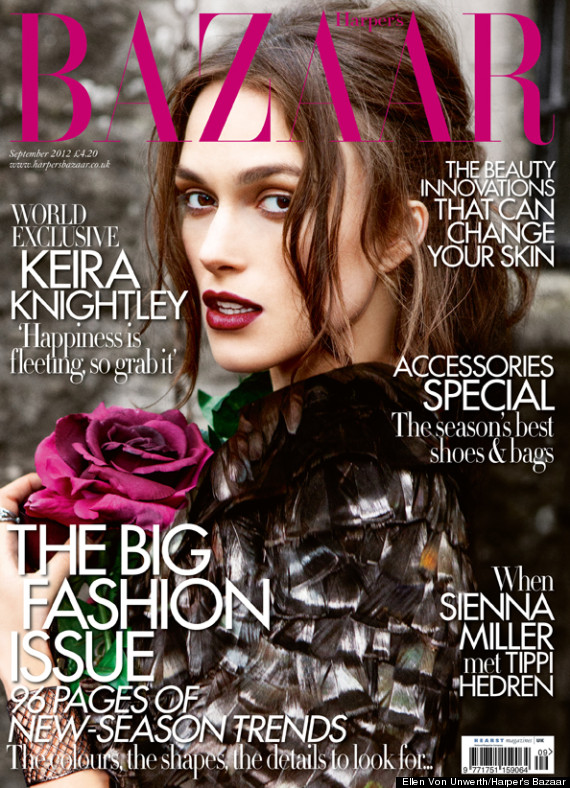 The cover star of Harper's Bazaar UK
For the full interview pick up the September issue of Harper's Bazaar on sale Thursday 2nd August. Also available as digital edition.
MORE:
Keira Knightley Tells Empire: 'What Kind Of Film Can I Make To Allow Me A Proper Life?'
'Anna Karenina' Clip: Keira Knightley & Aaron Johnson Get Close, Jude Law Isn't Happy About It (VIDEO)