What do you buy the girl who has everything? A Louis Vuitton waffle maker, obviously.
If only… sadly this princely kitchen gadget is a one-off, created by artist Andrew Lewicki.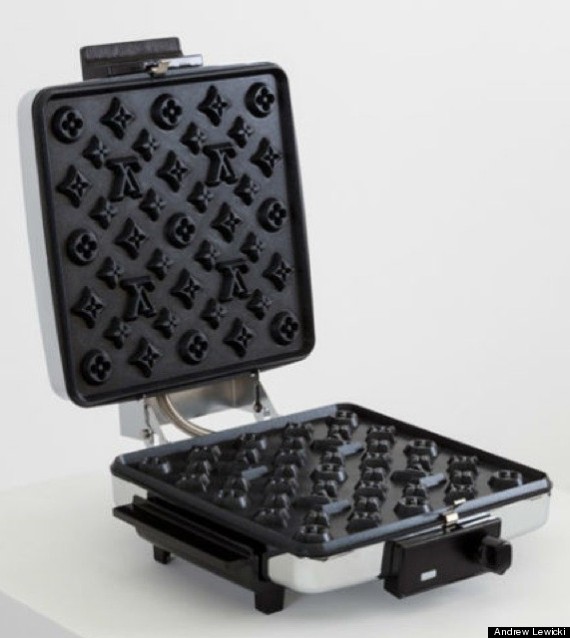 Designer breakfast: The Louis Vuitton waffle maker by Andrew Lewicki
Featuring the embossed design that has made the designer luggage a staple for the A-list, it seems a crying shame this isn't in production, particularly given so many people appear to want one.
We can imagine Victoria Beckham having one (although never using it, heaven forbid), it would probably look at home in a Kardashian kitchen too.
With this in mind, what further designer products would you like to see? Gucci contact lenses? A Chanel colander? Perhaps a Prada lawnmower? Leave your comments below.
Here are some fashion inventions that aren't quite as cool as this one.