Happy National Underwear Day! Yes it's that time of year when we celebrate all things knicker-related.
For this momentous occasion we have rounded up the serial offenders (stand up Madonna and Coco Austin), thrown in some representatives of rock (RHCP's Flea and Courtney Love), as well as vintage glamour pusses Sophia Loren and Britt Ekland.
First prize must, however, go to Sean Connery's splendid get-up of orange budgie smugglers and go-go boots for 1974's sci-fi film Zardoz.
Scroll down for more gratuitous underwear shots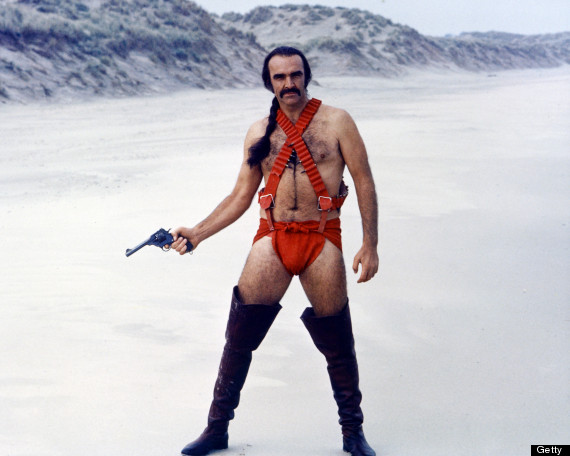 Totally hot: Sean Connery in Zardoz
Pioneered by Freshpair.com, this year's festivities will mark the 10th annual celebration which "promotes underwear awareness".
Last year the firm gave away 5,000 pairs of free underpants after revealing the devastating statistic that 73 per cent of Americans wore stained, overstretched and holy underwear.
With this noble cause firmly in mind, here are some celebrities showing off their pants.
SEE ALSO:
Celebs In Their Underpants