Lady Gaga is one. Big. Fat. Tease.
Gaga has given us the biggest clue yet as to what her next album will be called as she unveiled a new tattoo she has on her arm.
As she uploaded a picture of the 'Artpop' inking (which she helpfully took in a mirror, hence why it took us a while to work out what it actually said) she appeared to reveal the name of her third EP, writing: "new ink new album".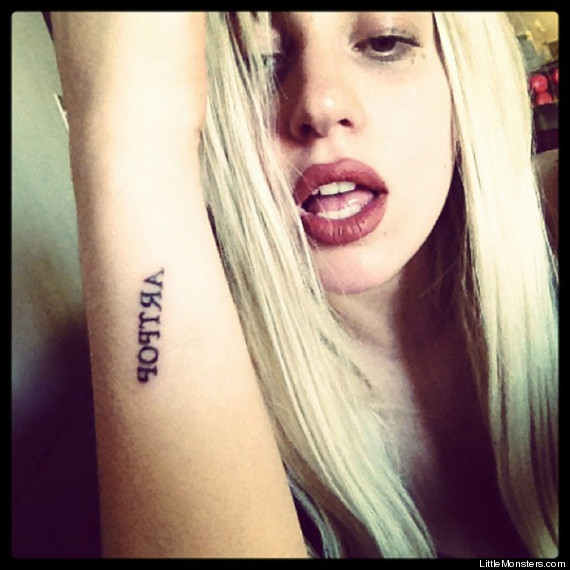 O, M, and indeed G. Could the album, due in early 2013, really be called Artpop?
Hmmm...
Anyway, her latest piece of body art on her left arm, sticks to her father's wishes that she doesn't ink the right side of her body.
Gaga recently revealed that Joe Germanotta asked her to keep one side of her body "normal".
She said: "My father asked that I remain on one side slightly normal. So I only have my tattoos on my left side.
"He's asked I don't have any more on my right side. I think he sees that as my Marilyn Monroe side," she added.
> PIC QUIZ: WHOSE TAT IS THAT?