Pauline Pearce, dubbed the 'Hackney Heroine', shot to fame after footage of her berating rioters was watched by thousands on Youtube.
The 46-year-old grandmother was filmed waving her walking stick in rage at looters, shouting "I'm ashamed to be a Hackney person.
"Because we're not gathering together to fight for a cause, we're running down Foot Locker and thieving shoes." A car set alight in Hackney during last year's riots
Thousands applauded the grandmother for her tirade at the youngsters destroying their own community. Yet a year later Pearce insists not much has changed in Hackney.
"After the riots there were lots of promises," she told the Huffington Post UK
"Hackney has changed a little but there's no wow factor."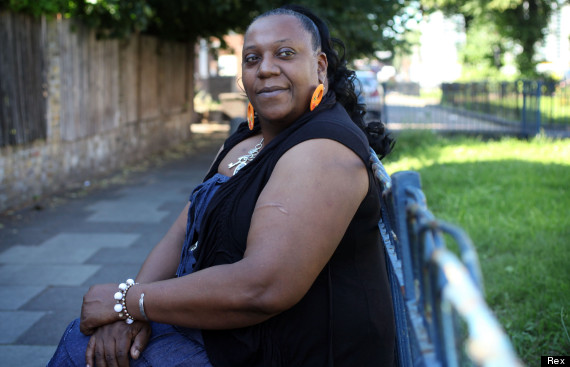 Pauline Pearce was described by the Lib Dems as a "true community heroine"
Despite berating the looters, Pearce thinks the riots began with the "right intention." The police shooting of Mark Duggan in Tottenham which sparked the unrest is the subject of an ongoing police inquiry. Duggan's mother, Pam told The Guardian she is still waiting for answers.
On the anniversary of his death, Pearce hopes people will remember the 29-year-old.
"I hope people don't forget about Mark Duggan.
"The riots started with the right intention, and then it all went very wayward. The fact they spread across Britain shows there are many upsets across the country.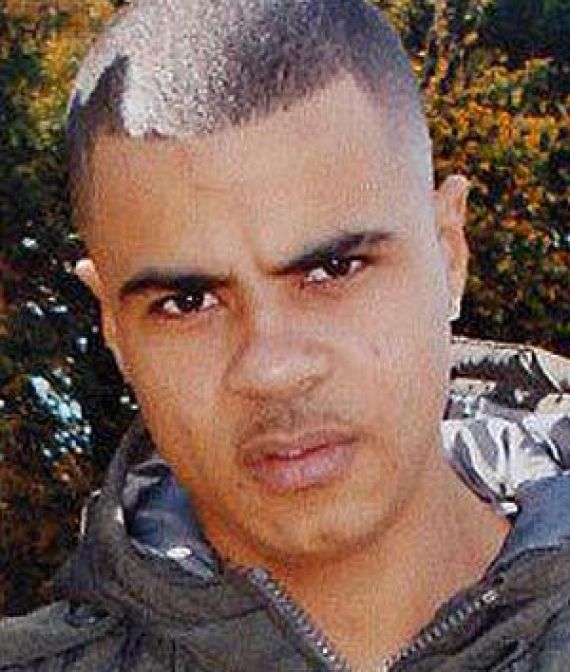 Mark Duggan, his death sparked the riots last year which started in North London
Handing out tough prison sentences to looters was a "ridiculous" solution, she insists.
"They could have tagged them, they could have given them a caution or a curfew, there are so many alternatives they could have used," she told the Huffington Post UK.
"But they locked them all up. And now, because of the unfair sentences people have criminal records. They say to youngsters: 'go get a job', but if you've got a criminal record it's twice as hard. "
Pearce should know. She has spent three years behind bars herself. She told The Guardian in December "I was used as a drug mule. I've done a lot of things I'm not proud of."
Yet since that YouTube video, Pearce claims her life has "changed immensely."
She has appeared on Britain's Got Talent, stood as a Lib Dem councillor candidate and been described as a "true community heroine."
"There are those that think I've sold out," she admitted.
"But I've got all the fame and no protection. I still live in a one bed flat in Hackney. Some of the attention has been bad. I was encouraged to get a Twitter account but then one person commented saying I'm 'grotesque'. One minute I'm a heroine, next I'm grotesque?
"I don't see I've done any different, I'm true to myself and the people. I'm not saying I'm a saint. I'm real and if they can't deal with a real person then there's something very wrong with society."
Pauline speaking with Brian Paddick ahead of the May councillor elections
Whilst she looks for work ("there's not much I can do with a stick," she explains) she continues to support community projects. Her main priority is to find a building that will function as a "community hub."
"I just need a building!" she exclaims.
"I want to put workshops, community information and support systems under one roof. And bring elderly people in. They are so much fun and have great stories to tell, but people forget them."
Pearce is also working with fashion label the Dalston Coathanger "to keep the memory of the riots alive, in a good way."
The clothes, called the "riot range" will be printed with pictures of the unrest as well as thought-provoking slogans.
Pearce says that though she's glad people saw her shouting at rioters, it's nothing new for her. Her passion has always been the community.
"When Agnes [Sina-Inakoju, a 16-year-old who was shot dead outside a takeaway shop] was killed, a long time before the riots, I was down in Hoxton collecting signatures against guns and knife crime. It wasn't just one random day that got uploaded onto YouTube. "
Listen to the original video below (WARNING: there is strong language contained in the video)