Hugh Jackman has been photographed with a rather impressive beard on the set of Wolverine in Australia.
The sequel to 2009 film X-Men Origins: Wolverine, which launched Jackman into global superstardom in the lead role as the sharp-clawed mutant, began filming in Sydney this week.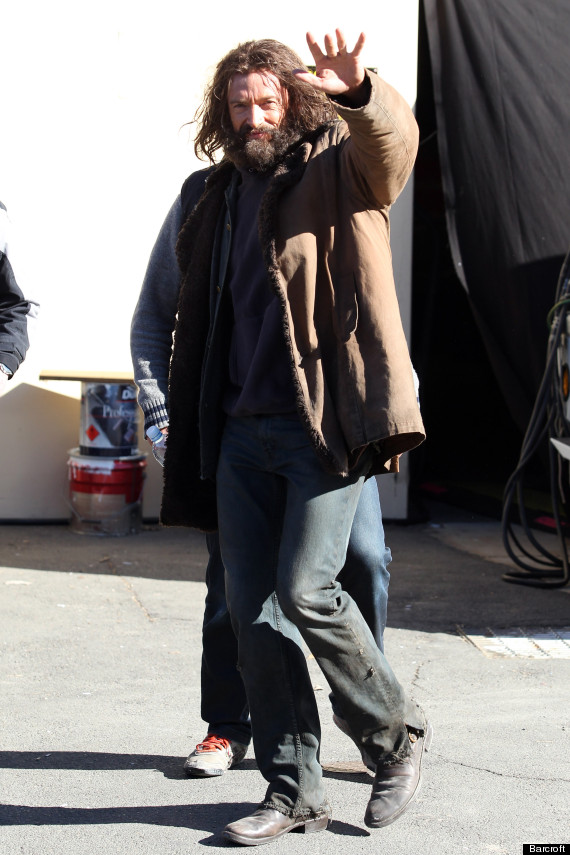 The actress set to play Viper in the flick is yet to be confirmed, although it's widely reported that the physical role has been handed to Russian actress Svetlana Khodchenkova after Jessica Biel dropped out.
The film will be directed by Walk The Line director James Mangold and is scheduled for release in summer 2013.
Jackman has been keeping fans updated with the film's progress on his Twitter page. This week he told his Twitter followers: "We're on day 1 of shooting. Wolverine is back…feel so pumped about this one……never felt so ready!!!! will keep y'all posted!!!"
He also shared a picture of the high-protein chicken breast and asparagus meal he was eating as part of his efforts to get his famously buff body back in shape for the film.
He accompanied it with the words: "And you know what that means.... the wolverine diet!! this was meal 2 at 9am this morning."