Just when you thought David Beckham couldn't get any fitter. Think again. He's got a Harley Davidson and boy does that man look good...
The 37-year-old father of four was snapped on his 93" Knucklehead after lunching at Venice Beach, Los Angeles.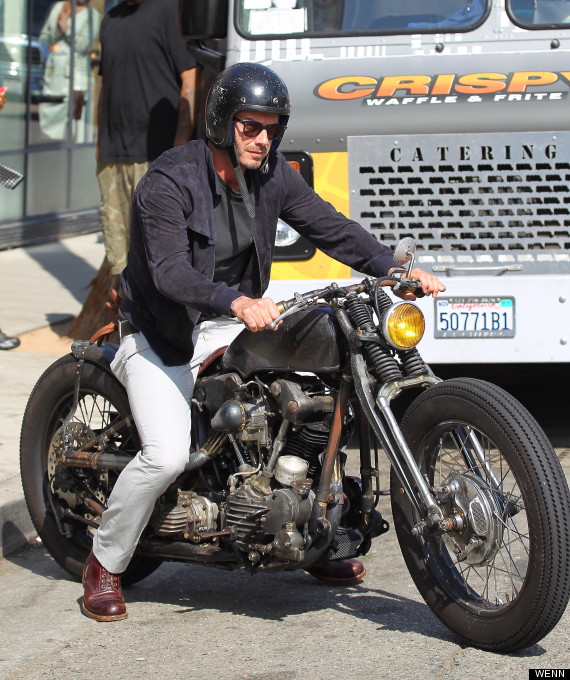 Biker Becks
Wearing white jeans with a khaki beanie hat and shades, Becks looked the epitome of cool.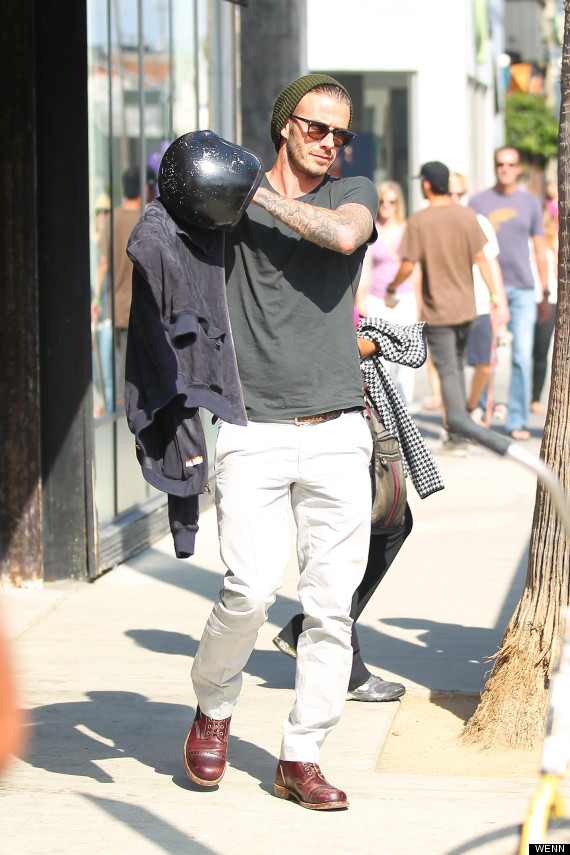 Damn he looks good
The star is planning a 382 mile bike trip with close friend Gordon Ramsey.
A source told The Mirror: "It's a 'boys only' trip for a few days. They're planning a couple of pit stops on the way to make a mini-break out of it. They want to squeeze it in within the next six weeks while it's still summer and Gordon is in LA."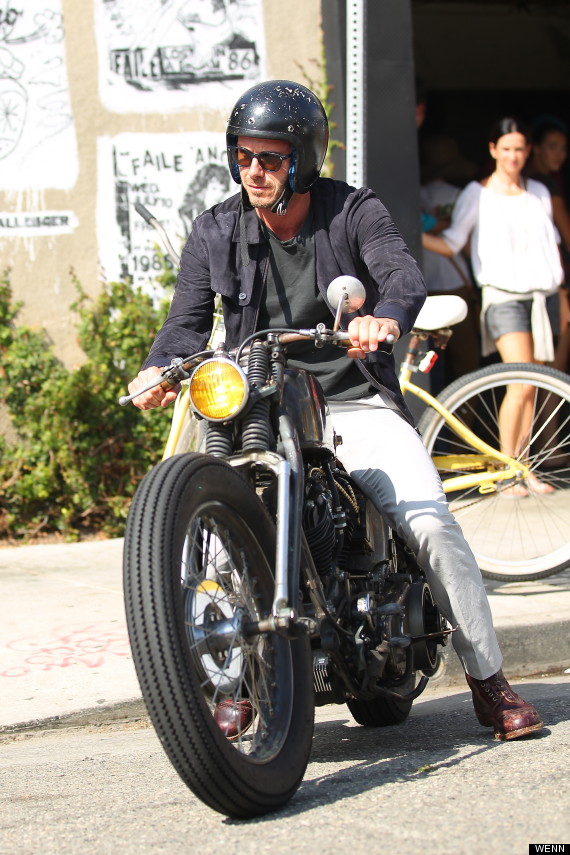 Biker chic
It isn't the first time we've been fronted with Becks' need for speed of late. In the London 2012 Olympic Opening Ceremony the star drove a speedboat along the River Thames escorting the Olympic torch to Stratford.
We all remember that gorgeous smirk, don't we?
If not here's something to jog your memory...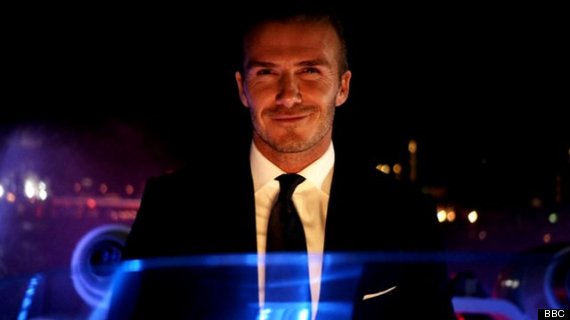 That David-driving-a-speedboat-along-the-Thames moment
>>PICS: And here are some celeb pics of the day