Arsenal has signed Malaga player Santi Cazorla for a reported £17m - a club record.
Cazorla, 27, was part of Spain's European Championship-winning squads in 2008 and 2012 and can play anywhere across the attacking line.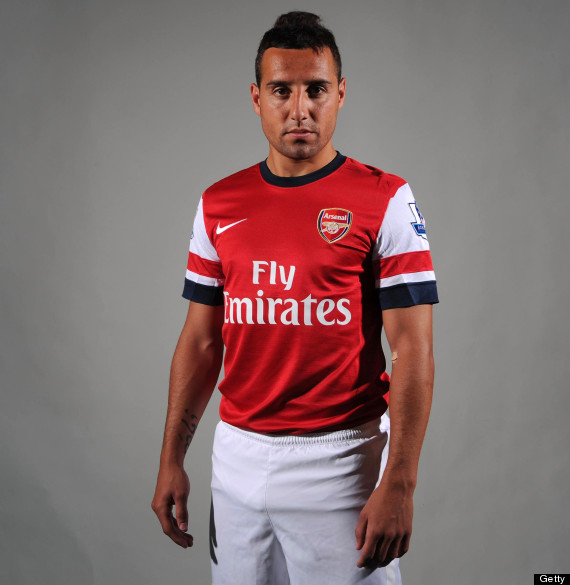 Santi Cazorla pictured for the first time in an Arsenal shirt
Arsenal manager Arsène Wenger said: "Santi Cazorla is a great signing for us. He is a player with good experience at both club and international level, who will add significant quality to our squad.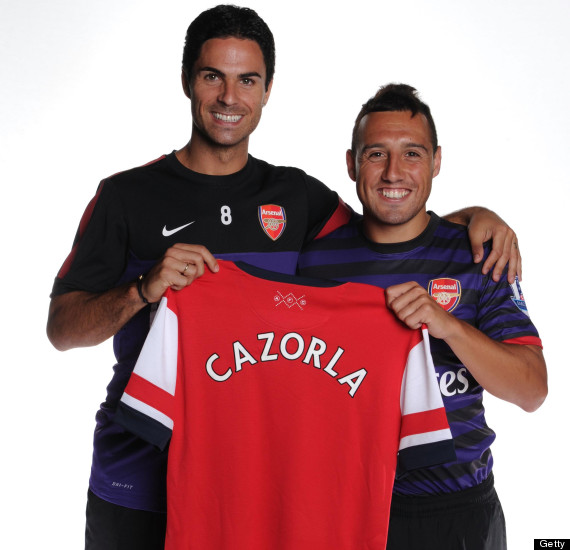 Arsenal's Mikel Arteta poses with new signing Santi Cazorla
"He is a versatile, attacking midfield player who can play comfortably on either side of the pitch or centrally. He has good pace, is technically gifted and will be a huge asset to Arsenal Football Club.
"We are delighted that he is joining us.
Cazorla said: "I'm so happy to be joining Arsenal. This is a club with great players, a fantastic stadium and huge support."
According to the north London club, Cazorla's squad number will "be confirmed in due course."
The Gunners will look to further bolster their attacking options with the acquisition of Nuri Sahin on a season-long loan deal from Real Madrid.