Jodie Marsh has put her brief fling with Kirk Norcross behind her after being snapped bumping and grinding with festival goers on holiday.
The glamour model turned body builder was celebrating Grand Kadoment Day in Barbados by getting close and personal with fellow attendees.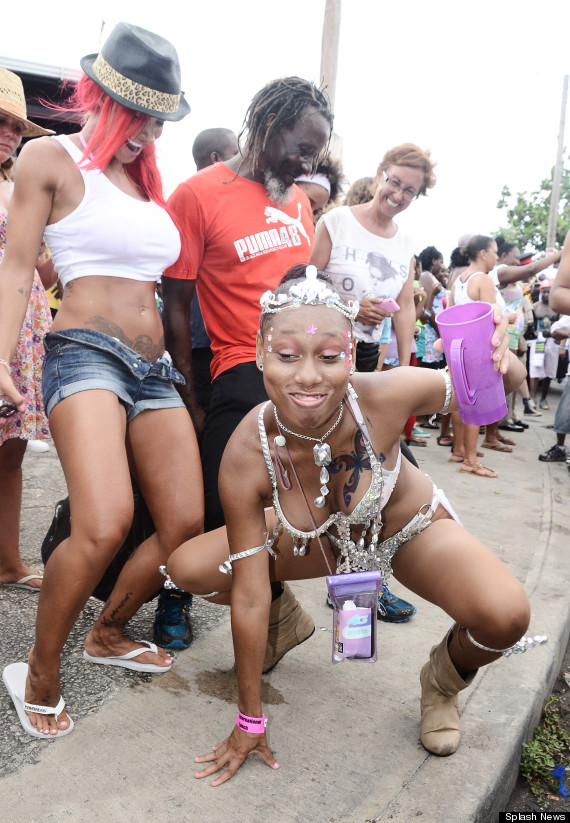 Jodie has a laugh with fellow festival goers
The event is a favourite of Barbadian beauty Rihanna - who has even danced in the carnival - and Jodie said she was excited at the prospect of being in the same place as the star.
"Rihanna is gonna be dancing in the street! X" she wrote.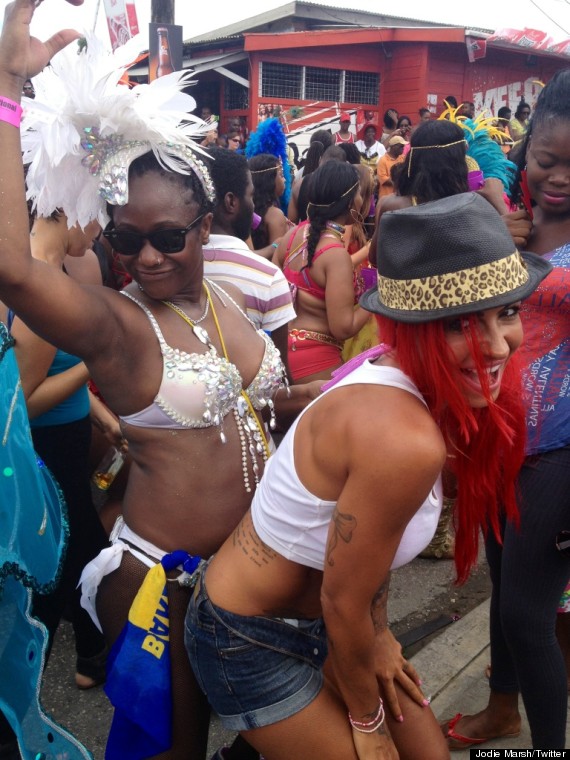 "Having it Bajan style :-) best carnival ever x x x"
The star showed that bodybuilding isn't the only thing she does well, as she struts her stuff with the best of them.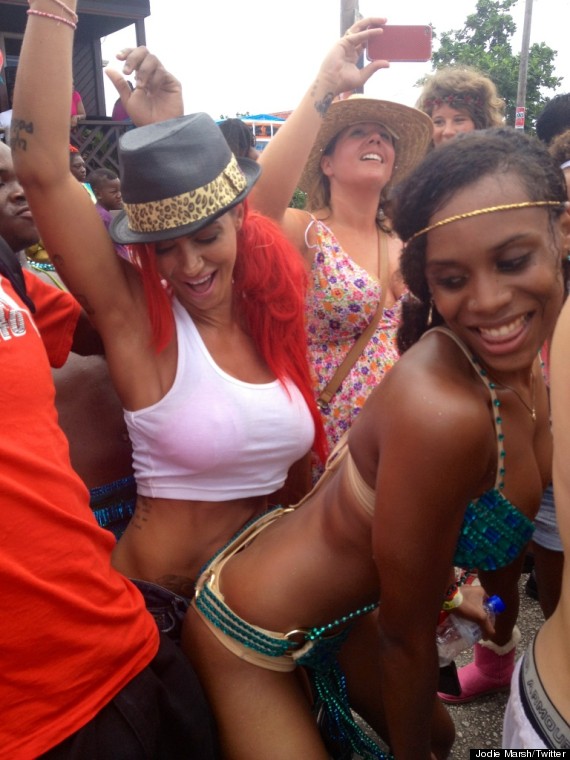 "Getting right involved. Pure party :-) x x x"
The red head has been keeping us all up-to-date with her holiday exploits, tweeting pictures of herself sunning on the beach in a range of colourful bikinis.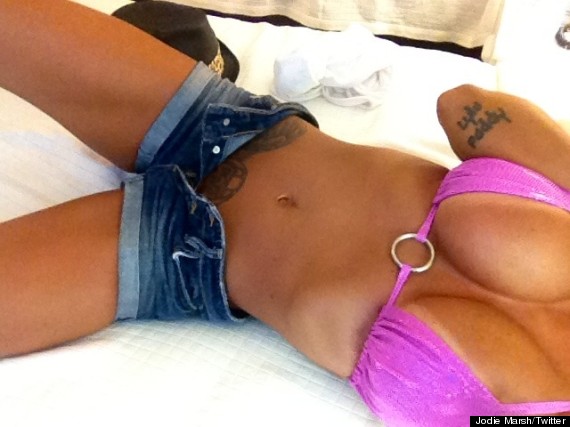 "No bikini pics today cos I've been at Kadooment all day so you can have this of my lying on my bed instead :-) x x"
The star described herself as "hurt" by Kirk Norcross after he spoke to Reveal about her refusing to have sex with him.
"It's amazing how nasty someone can turn when you won't have sex with them," she Tweeted.
Speaking last month she told the Daily Star how the relationship had come to an end because she refused to have sex with the ex-TOWIE star.
"Kirk has said to me that if I won't sleep with him then he doesn't want to be my friend anymore," she said. "He was trying to push it and in the end I just said: 'Back off, I'm not ready for sex with anybody.' He then told me: 'Well, I don't want to wait for you.'"
Jodie Marsh wins gold at INBF Championships