Bob Hoskins has announced his retirement from the big screen, and revealed that he is suffering from Parkinson's Disease.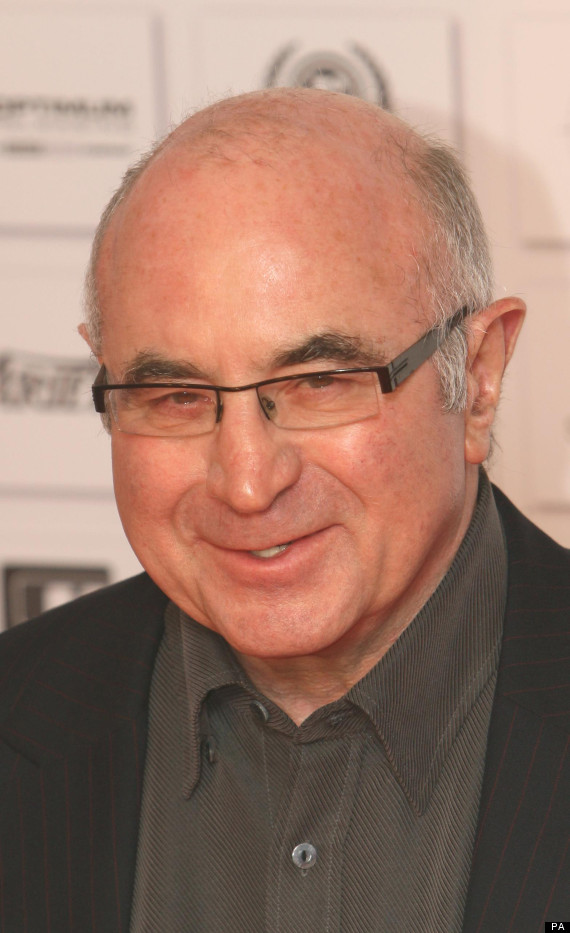 Bob Hoskins has been a distinctive British presence on the screen in a career lasting 40 years
He released a statement today through his agent, which read:
"He wishes to thank all the great and brilliant people he has worked with over the years, and all of his fans who have supported him during a wonderful career.

"Bob is now looking forward to his retirement with his family, and would greatly appreciate that his privacy be respected at this time."
The much-loved British actor made the announcement, only three months after the release of his latest films, the London-based drama Outside Bet, about a group of printers who bet on a horse, and the Hollywood epic, Snow White and the Huntsman.
It is a double-dose swansong that sums up the popular actor's diverse career, lasting more than 40 years.
He was brought up in Finsbury Park, north London, and has never forgotten his native roots, appearing in a string of British-based films, including The Long Good Fridayand Made in Dagenham.
He earned an Oscar nomination for his work in Mona Lisa (1986), where he played valiant everyman George, teaming up with an enigmatic call-girl.
His role in the 2005 Mrs Henderson Presents brought him a Golden Globe nomination.
And he has also answered the call of Hollywood, proving a reassuring presence in films such as The Cotton Club, Brazil, Mermaids, Who Framed Roger Rabbit, Hook, Nixon, Maid in Manhattan and Enemy at the Gates.
On TV, his hits have included Softly Softly, Van Der Valk and Dennis Potter's celebrated drama Pennies From Heaven.
And he finally got a big gong in 2010, earning an International Emmy Award for his role of publican in Jimmy McGovern's drama serial The Street.
In an interview with Metro newspaper three months ago, he said he had tried retiring several times, but his wife wouldn't let him, she "wanted him out of the house".
A spokesperson for Parkinson's UK said:
"We are sorry to learn that Bob Hoskins has been diagnosed with Parkinson's.

"He is joining 127,000 people in the UK currently living with the condition. Parkinson's is a progressive condition that affects everybody differently.

"Many people can live a full and active life with their diagnosis of Parkinson's. However, it does affect some people quickly and severely.

"The important thing is that there is plenty of support available. If anyone would like advice or support about Parkinson's they can call our free, confidential helpline 0808 800 0303 or www.parkinsons.org.uk "